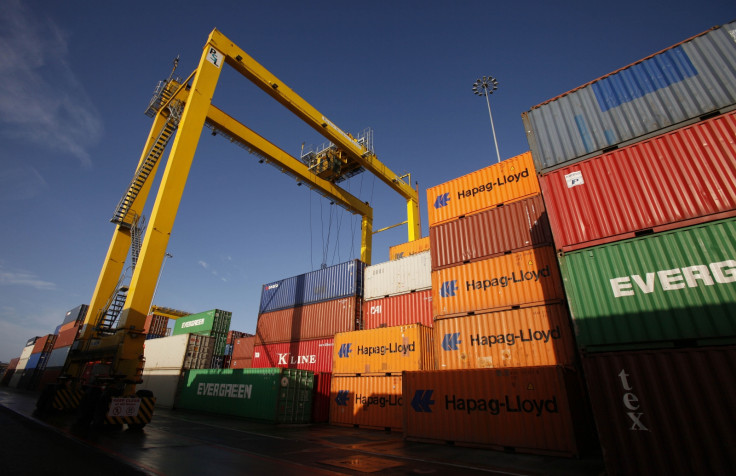 Irish police have seized €37.5m (£32.4m, $40.13m) of cannabis at Dublin Port on Friday (20 January).
The drugs were understood to be hidden in farm machinery on board a ship, which docked in the city.
In total, 1,873kg (4,129 lbs) of cannabis was recovered following a lengthy intelligence-led operation into organised crime by revenue officers and the Garda Síochána.
Garda Assistant Commissioner John O'Driscoll told the Irish Independent: "This I believe, in anyone's estimation is a great result.
"The joint co-operation between the two agencies has helped ensure that this quantity of illicit drugs has been removed from the market and it has helped to target organised crime in a very significant manner.
"We're all aware of the recent seizures of firearms from groups who are intent on killing each other. All of these actions combine to have a significant impact on organised crime.
"Our efforts at tackling organised crime is unrelenting and it's comprehensive."
Liam Irwin, Commissioner with the Revenue Commissioners, said: "The result is one of the biggest seizures we have seen for years.
"Just to put it in perspective, what we have here today is more than the entire cannabis seizures for 2015 and 2016."
The shipment had been kept under surveillance by gardai for almost a week before it was seized.
According to the Herald, the drugs originated from South Africa and were smuggled by the Kinahan cartel.
"These drugs belong to the cartel, there is no question about that," a source said to the publication.
"Only two, possibly three, other Irish criminal enterprises would be able to source such a large importation of drugs.
"The cartel would act as a wholesaler for other drug gangs across the country, as well as supplying their own dealers."