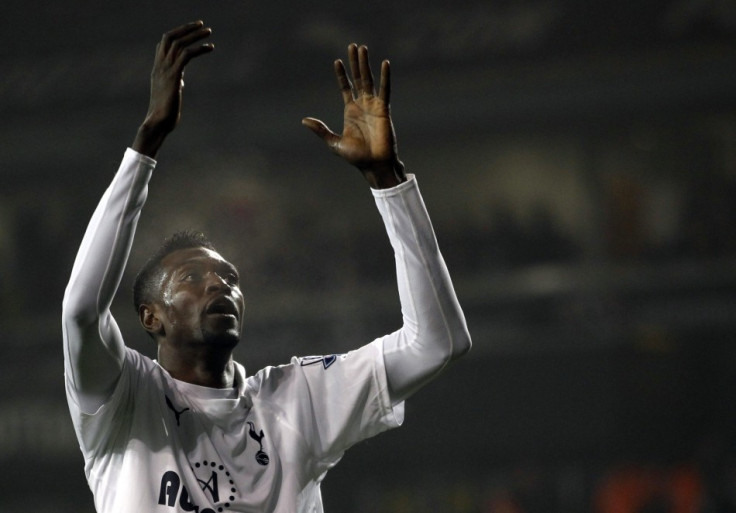 Arsenal manager Arsene Wenger has questioned the fairness of Emmanuel Adebayor's loan deal from Manchester City to Tottenham Hotspur, by suggesting the Togolese forward should be allowed to play against Roberto Mancini's side.
Manchester City are currently paying the vast majority of Adebayor's weekly wage of £170,000 and for the privilege they will not have to face the Tottenham Hotspur striker, whose goals this season has propelled Harry Redknapp's side above their bitter Premier League rivals Arsenal.
Wenger suggests the Premier League rule preventing the on loan Tottenham Hotspur star from playing against his parent cub Manchester City should be scrapped, in order to make it fair for the entire league.
The Arsenal boss suggests the new ruling is beneficial to Manchester City, because they do not have to face a Tottenham side with Adebayor in it this season, whereas all of their rivals do.
"If the loan is a loan, he (Emmanuel Adebayor) should be able to play against everybody (including Manchester City). That is the only thing I believe." The Arsenal manager told the Daily Mirror.
"Before, remember, you had the choice. There was a period where you had the choice [whether to allow an on-loan player to appear against his parent club or not] and I never, never refused the choice.
"I always said, 'Yes, you can play against us.' Even though, one time, we loaned Francis Jeffers and he scored against us.
"I allowed Jermaine Pennant to play against us with Leeds. I always allowed the players to play. I would allow Nicklas Bendtner to play against us (for Sunderland, where the striker is currently on loan)."
Adebayor scored a brace against Aston Villa on Monday night to cement Tottenham Hotspur's position in the top four with a game in hand. They are now odds on favourites to finish inside the Champions League positions despite their less than convincing start to the season.