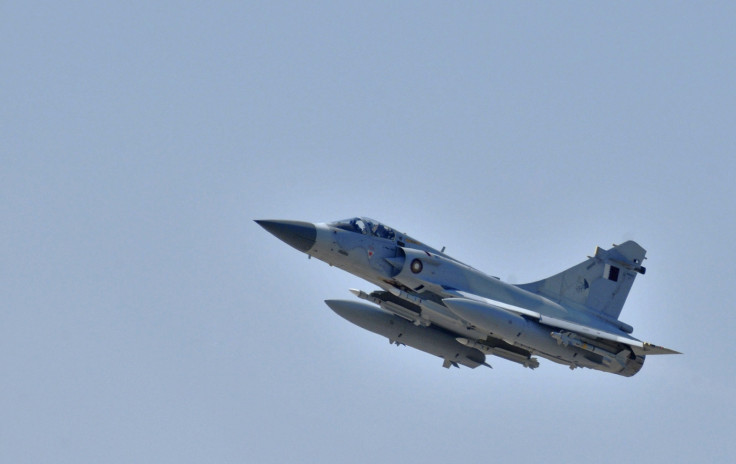 Arab League Secretary-General Nabil al-Arabi has called for the creation of a new rapid reaction military force to battle jihadist groups across the League of Arab States region. Al-Arabi called for greater security cooperation between Arab nations to battle terrorist groups at a meeting of League foreign ministers in Cairo on 9 March, 2015.
"There is an urgent need for the creation of a multi-purpose common Arab military force... able to intervene rapidly to fight terrorism and the activities of terrorist groups," al-Arabi said, as reported by AFP. Al-Arabi stressed the need for "cooperation in areas related to security protection and the exchange of information between Arab countries."
Previously, the League's Deputy Secretary-General Ahmed Ben Helli announced that the organisation would meet in Egypt's Red Sea resort Sharm el-Sheikh to discuss the creation of a defence force to battle Islamic State (Isis) at the end of March 2015. The extremist Sunni Muslim organisation has seized control of large areas of Iraq and Syria, and has gained a foothold in Libya.
"Such forces should be ready and present so that they could symbolically show that the Arab countries have a deterrent force and a peacekeeping force that could step in at times of conflicts," Helli said.
Egyptian president Abdel Fattah al-Sisi said in February 2015 that the plans could secure the backing of Saudi Arabia, Kuwait, the UAE, and Jordan. Arab League members including Saudi Arabia, Qatar, Jordan, the UAE, Kuwait, and Bahrain have participated in the US-led airstrikes against IS positions in Iraq and Syria.
After IS militants released a video showing kidnapped Egyptian Coptic Christians being beheaded on a Libyan beach, Egypt launched air strikes against the group's positions in Libya.
Formed in 1945, the 21 member Arab League aims to "draw closer the relations between member States and co-ordinate collaboration between them, to safeguard their independence and sovereignty, and to consider in a general way the affairs and interests of the Arab countries".
Syria was suspended from the organisation in 2011, after it was judged to have violently suppressed anti-government protests.