Fighting Isis: Qatar recalls ambassador to Egypt; Libya seeks end to arms embargo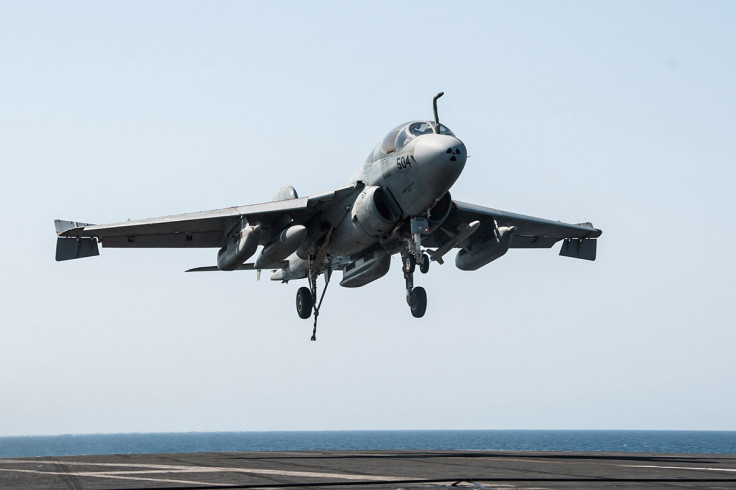 Qatar has recalled its ambassador to Egypt "for consultation" following disagreement at an Arab League meeting over Cairo's air strikes on jihadist targets in Libya, Qatari state news agency QNA said.
The recall was based on remarks made by the Egyptian envoy, Tareq Adel, at the Arab League meeting in Cairo.
Adel criticised Qatar for expressing reservations over the Egyptian air strikes in Libya and accused Doha of supporting terrorism and deviating from the Arab consensus, Reuters reported, citing local media.
Doha also expressed reservations at the Arab League meeting over Egypt's unilateral decision to carry out the air raids without consulting other Arab states.
Egypt launched air strikes on Tuesday in Libya, targeting militant camps and storage sites after the Islamic State (Isis) released a video of the execution of 21 Coptic Christians.
Saudi Arabia, the United Arab Emirates and Bahrain withdrew their ambassadors from Doha last year over its perceived support for Islamists.
Libya seeks end to arms ban
Meanwhile, Libya and Egypt have both asked the United Nations Security Council to end the arms embargo on Libya, and aid the country's army in their fight against Islamic State and other local militants.
Libya's Foreign Minister Mohammed al-Dairi told the UN Security Council in New York that the UN "shouldered a legal responsibility" to help in the rebuilding of Libya's army.
Libya's three main cities of Tripoli, Benghazi and Misrata are largely controlled by militias opposed to the UN-backed government based in the city of Tobruk.
Egyptian Foreign Minister Sameh Shoukry backed Libya's call for the embargo to be lifted, saying that the international community had a "responsibility to help Libya face its crisis".
He also sought a naval blockade to be enforced in areas not under government control to stop weapons reaching militants.
Both countries were clear in stating that they were not seeking foreign military intervention in Libya, but only help the army fight its enemies.
The UN had imposed an arms embargo on Libya in 2011 to protect civilians from long-time leader Muammar Gaddafi and his armed forces.
The Libyan government is already allowed to import weapons and related items with the approval of a Security Council committee overseeing the embargo.
Factional fighting has left Libya in a shambles for almost four years after the fall of Muammar Gaddafi. Two competing governments backed by militia brigades are scrambling for control of the oil-producing country and the chaos has created havens for Islamist militants.
The UN is mediating between the rival factions to get them to forge a unity government and end hostilities.
The Security Council met to discuss Libya after Islamic State released a video showing the beheading of 21 Egyptian Christians.
The Arab league meeting saw most of its members agree to seek an end to the arms embargo on Libya.
The Security Council committee has been asking Libya to improve monitoring of its weapons suspected of being diverted to militant groups.
UN special envoy to Libya, Bernardino Leon, said that Islamic State and other militants can only be defeated with a united Libyan government in place that has strong international support.
© Copyright IBTimes 2023. All rights reserved.