ISIS Beatles: How two young Londoners became part of the notoriously brutal cell
The group is allegedly responsible for murdering at least 23 people, and torturing many others.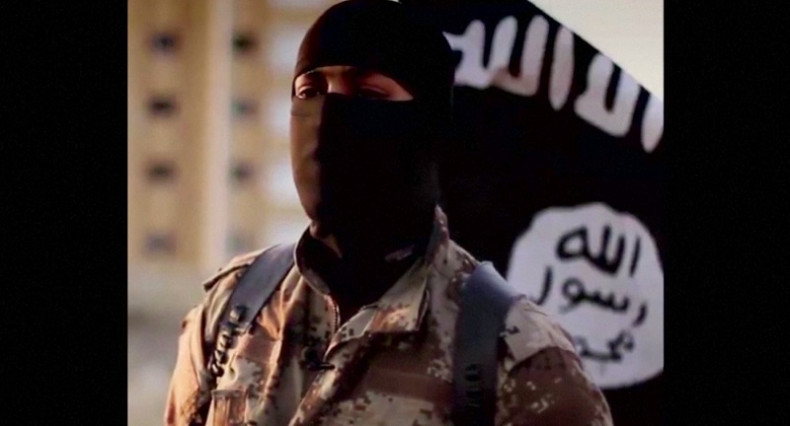 Two notorious British Isis fighters have been captured together but their roads from London to Syria were drastically different, one after going on an humanitarian mission while the other watched online propaganda.
Late last month, two of them were detained by Syrian Kurdish fighters as they were trying to sneak out of Syria. They were part of the notoriously brutal group of Isis militants known as 'The Beatles'
Alexanda Kotey, 34, and El Shafee Elsheikh, 29 - the last members of the group to remain at large - both grew up in London in the 1990s.
Together with Mohammed Emwazi - otherwise known as Jihadi John - and Aine Davis, the British foursome became known to their captives as 'The Beatles' due to their distinctive British accents. In total, the group were responsible for murdering at least 23 people, and torturing many others. Davis is currently imprisoned in Turkey, while Emwazi was killed in a US drone strike last year.
Kotey - who is of Ghanaian and Greek-Cypriot descent and grew up in Notting Hill - was described by many who knew him as an easy-going, but mischievous teenager, according to the Telegraph. His family and elder brother Pablo, were also well-liked by the locals.
"I used to see them regularly when they were both teenagers, playing football together out the back, or hanging outside their mum's flat having a crafty smoke," Joyce O'Connell, 78, who knew the family well, told the Telegraph.
"They appeared to be well brought up young men. I'd often see them in suits. Their mother, Christine, was always very nice, a lovely woman."
However, people who knew him noticed a change in Kotey's character after he fell in love, and married, a Muslim woman in his early 20s – later having two children with her. He converted for the marriage and began worshipping at the Al Manaar mosque – where the other members of 'The Beatles' also prayed (although it is not clear whether the group first met here or in Syria).
Leaving his wife and children behind, Kotey travelled to the Gaza Strip as part of an aid convoy in 2009. A companion told Buzzfeed News that he "changed forever" on that trip. Instead of returning to the UK, Kotey headed for Syria or Iraq where he trained with Isis cells before joining up with the other Beatles.
Kotey, who was dubbed Ringo, became known for his willingness to torture and quickly rose up the ranks of the militant group. He gained a reputation for being the cruellest of 'The Beatles' and was thought to be responsible for directing many of the executions that were disseminated online.
Elsheikh, on the other hand, came to Britain in the early 1990s with his family, who were fleeing civil war in their native Sudan. They settled in Shepherd's Bush in west London.
Growing up with two brothers, his childhood was fairly unremarkable and he was never in trouble with the police. When he left school, he got a job working as a fairground mechanic, but in 2009 his life changed forever when his beloved older brother, Khalid, was charged with being involved in a gang murder.
Khalid was acquitted of killing local drug dealer, Craig Brown, but was convicted of possessing a firearm and jailed for 10 years.
Elsheikh's problems worsened when his parents divorced. Subsequently, he fell under the influence of an older group of boys. Over time he become more religious and married a Canadian Muslim woman when he was 21, although frustratingly for him, she was not able to join him in London.
His mother noticed a distinct change in his outlook ad attitude over this period and she caught him watching extremist material on the internet, she told the Washington Post. She also frequently rowed with him over their differing interpretations of Islam, but was unable to halt his slide into radicalism. Unfortunately, Elsheikh also began exerting an influence over his younger brother, Mahmoud.
Elsheikh travelled to Syria in 2012 with his Canadian wide and son, and ended up settling in Aleppo with a Syrian wife and daughter.
Mahmoud, who had become increasingly radicalised, followed his brother to the Middle East but was killed in fighting near Tikrit in Iraq.