US pressures Nato for anti-Isis Iraq pledge as Shia groups demand western withdrawal
KEY POINTS
US secretary of defence Jim Mattis has urged Nato allies to commit to a long-term training mission.
President Trump has previously branded Nato of being "obselete".
Hardline Shia group has threatened attacks on any troops left in Iraq.
Nato is considering a renewed commitment to a long-term training mission in Iraq, as the US puts pressure on its European allies to help hold the country against Islamic State (Isis) militants.
Reuters quoted five senior Nato diplomats reporting that Nato nations received a letter from US Secretary of Defence Jim Mattis which called for a formal Nato mission to Iraq with a semi-permanent or permanent command to train Iraqi forces.
Nato defence ministers are expected to discuss the request in Brussels at forthcoming meeting, with a decision possibly made at a summit in July, Reuters reported.
As the three-year battle with Isis draws to a close, US officials want to shore up the Iraqi military to ensure militants do not launch a comeback. There are currently fewer than 20 Nato trainers in Iraq.
Mattis' letter suggested developing military academies and a military doctrine for the Iraqi defence ministry. Other ideas included bomb disposal training, maintenance of Soviet-era vehicles and medical training.
The plan is likely to be met with scepticism by an alliance weary after few concrete successes from 16 years of combat and training involvement in Afghanistan.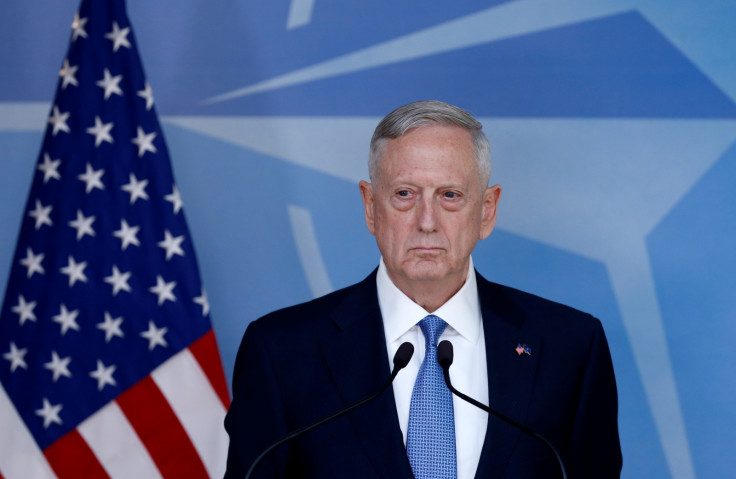 "The US is pushing hard for a Nato role in Iraq, not in a combat role, but for a long-term assignment," one senior Nato diplomat told Reuters on condition of anonymity.
"This looks suspiciously like another Afghanistan," the diplomat said. "Few allies want that."
The US push is part of Donald Trump's wider demands for Nato to be more involved in fighting Islamic militancy in the Middle East. Trump has previously accused Nato of being "obsolete", and has even threatened to leave the organisation.
The US' long-term plan for Iraq comes despite demands from Shia groups for a full withdrawal of US forces, with hardliners threatening attacks on any troops that remain.
Around 5,000 US troops were deployed to the country to assist with operations to destroy the last Iraqi Isis strongholds. The US has now started withdrawing these troops, but will likely leave some behind in adviser and training roles.
A spokesman for the Badr Organisation, a Shia group with a minister in the Iraqi government in charge of the interior ministry, said, "The two governments should coordinate to ensure a full withdrawal. US presence will be cause for internal polarisation and a magnet for terrorists."
A spokesman for Kataib Hezbollah, a more extreme group with links to the Iranian Revolutionary Guard, warned: "We are serious about getting the Americans out, using the force of arms because the Americans don't understand any other language."