Isis in Bosnia and Herzegovina: Why are Islamic State extremists buying up land in Osve village?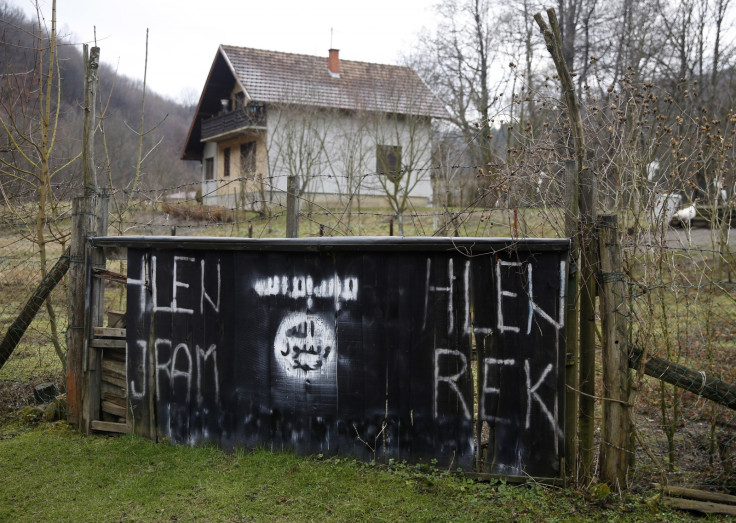 Evidence has emerged that a village in Bosnia and Herzegovina may be harbouring an Islamic State (Isis) terrorist group after several fighters were arrested at the beginning of the year in the region.
Extremist preachers and fighters have been buying up land in the village of Osve, six miles from the town of Maglaj in northern Bosnia and Herzegovina. Since May Police in the area have been investigating the connection between the village and the Islamic State terror group.
Reporters from the Sunday Mirror travelled to the Osve for an article published 19 July. Photos in the report show Islamic jihadist flags flying from a home in the village and a piece of farm equipment.
The Mirror reports its journalists spotted women wearing burkas and spoke with a resident of the village.
"We regularly hear gunshots coming from the woods up there for long periods at a time. It happens every week," he told The Mirror, referring to two houses on a hill. "I don't know what they are doing, whether it is target practice or something like that, but it happens regularly."
According to the International Centre for the Study of Radicalisation at King's College, roughly 330 Bosnians have joined the total 20,730 foreign fighters involved in the Syrian conflict. Some 40% of the country's 1.55 million people are Muslim.
On 4 February, 2015 police raided the village of Gornja Maoca and arrested followers of the strict Sunni Islam Wahhabi movement after some locals set up Islamic State signs and flags. Before the Balkans conflict from 1992-95 radical Islam was unknown to the region.
In May terror charges were brought against 12 Bosnians suspected by police of having fought in Syria between 2013 and 2014. In 2014 the country brought in jail terms of up to 10 years for foreign fighters.
On 24 May Bosnian television station Federalna Televizija reported that police are watching the village of Osve closely after several foreign fighters with ties to the Islamic State were found to have bought land there.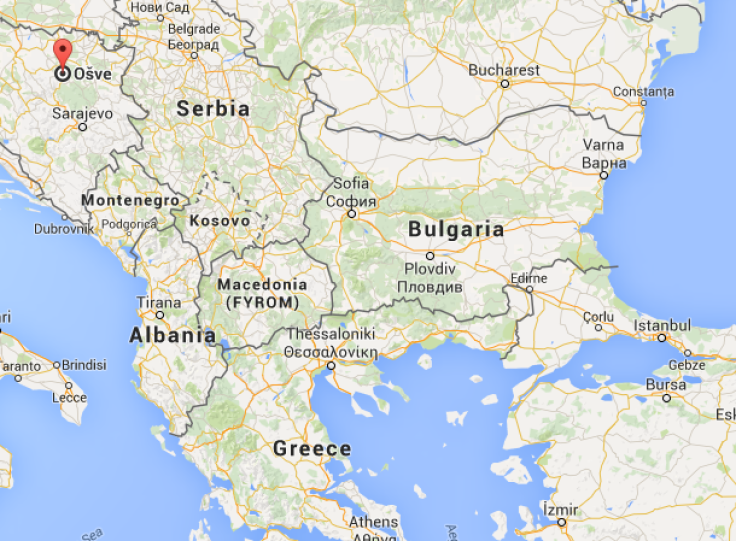 Australian newspaper The Age established that radical Wahhabi preacher Harun Mehicevic, who moved from Bosnia to Melbourne to escape the Balkan war in the early 90s, owns land in Gornja Maoca, but another source says that he owns two hectares of land in Osve as well.
During their visit the Mirrors's reporters did not find clear evidence of weapons or a terrorist training camp.
Before going to Syria in July 2013, Federalna Televizija reported that Emrah Fojnica, who was a co-defendant in a terrorist attack on the US embassy in Sarajevo, lived in Osve.
Another villager named Osman Kekić is also alleged to have travelled to Syria. Ismar Hadrović, a Salafist who led an attack on Sarajevo's Queer Festival in 2008, has also bought property there, Federalna Televizija reports.
Jasin Rizvic, who is reported to be on the Syrian front also owns land in Osve, along with others linked to the Isis terror group.
Still, Bosnia and Herzegovina's State Investigation and Protection Agency (SIPA) have not established that any terror activity is occurring in the area.
"SIPA continuously performs checks of all the allegations that can be linked to terrorist activities in any way," police spokesperson Kristina Jozic told Bosnian media in May, "whether that is financing, recruiting or other activities related to terrorism."
Bosnia and Herzegovina is currently applying for EU membership.
© Copyright IBTimes 2023. All rights reserved.