The Pentagon believes that despite their efforts to eliminate Islamic State (Isis) chief Abu Bakr al-Baghdadi, he is still alive and leading the militant group, but is maintaining a low profile.
Several reports have surfaced in the past that the IS (Daesh) chief was killed in coalition air strikes, but there were no confirmation from the militant group. In November, an audio message was released by the jihadists in which a man claiming to be the IS chief urged his supporters to defend the northern Iraqi city of Mosul.
"We do think Baghdadi is alive and is still leading Isil [Islamic State of Iraq and the Levant] and we are obviously doing everything we can to track his movements," Pentagon spokesperson Peter Cook told CNN recently, using the other name for the terrorist group, Agence France Presse reported.
"If we get the opportunity, we certainly would take advantage of any opportunity to deliver him the justice he deserves.
"We're doing everything we can. This is something we're spending a lot of time on," Cook added, noting that Baghdadi is isolated as many of his IS colleagues have been killed in coalition air strikes. The Pentagon is trying to find out if he is in Iraq or some other country.
In mid-December, the US announced an increase in reward for capturing or killing the militant chief to $25m (£20.3m). Cook said the militant chief is "having a hard time finding advisers and confidants to speak with because a lot of them are no longer with us", referring to the successful air strikes that eliminated many IS leaders in the past few months.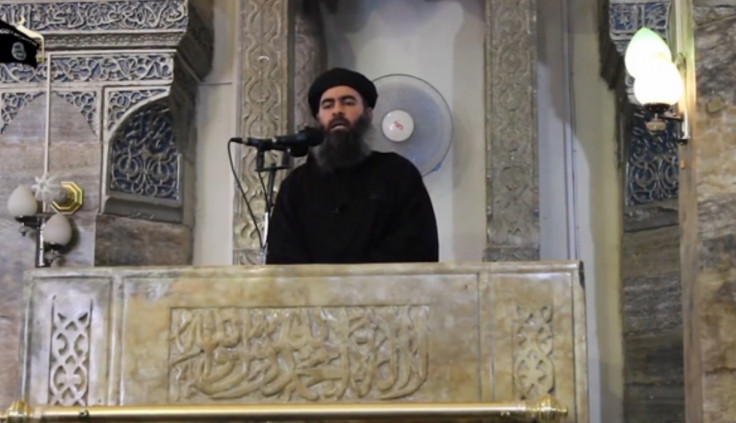 Meanwhile, Pentagon said on Friday (30 December) that their forces conducted 10 air strikes the day before, under Operation Inherent Resolve, in different IS-controlled parts in Syria and Iraq, destroying their tactical units, fighting positions, arms cache and artillery units.
In Syria, the attacks targeted the towns of Raqqa, Manbij, Abu Kamal, Shadaddi and Palmyra. The targets in Iraq included Huwayjah, Qaim and Mosul.
"Near Mosul, four strikes engaged an Isil tactical unit, destroying 11 ISIL-held buildings, five supply caches, three tactical vehicles, two mortar systems, two fighting positions, two vehicle bombs, a tunnel, an observation post, a research lab, a command-and-control node, an up-armored vehicle bomb, two barges and two artillery pieces. Five mortar teams were suppressed, and 20 supply routes and two repeater towers were damaged," the Pentagon said.