Isis blows up 2 warplanes in Libyan city of Sirte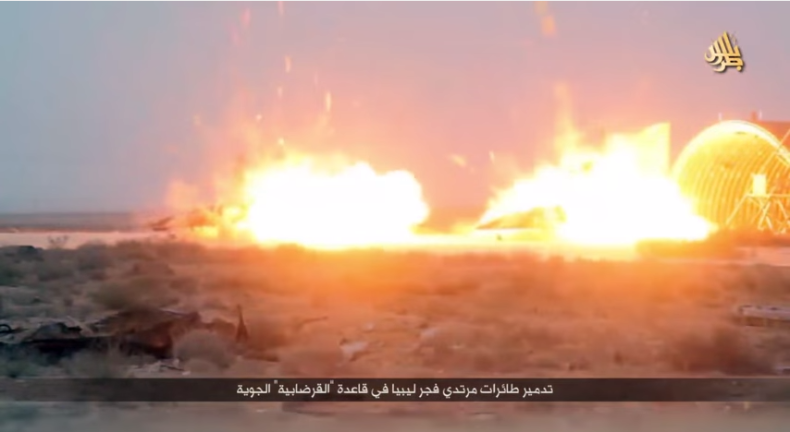 Islamic State (Isis) militants claim to have blown up two warplanes at an airbase in the central Libyan city of Sirte.
To back its claim, the Libyan arm of the Iraqi-based group has published pictures and a video of the attack, apart from showing off heavy weapons.
The Islamists destroyed the two military planes parked in front a hangar as fighters were manning a tank and firing mortar guns, according to Reuters.
The military airbase and the civilian airport in Sirte were captured by the IS-inspired insurgents two weeks ago. The images of the attack are not independently verifiable.
Capitalising on the ongoing power struggle among multiple forces in Libya, IS insurgents have waded into the conflict zone constantly expanding their presence.
The militants have been pushing to take complete control of Sirte since February. The globally-recognised Libyan government has been thrown out of Tripoli and the western region forcing them to operate out of the eastern parts of the country.
Libya has been struggling to deal with the deteriorating situation following the downfall of former dictator Muammar Gaddafi four years ago.