Libya: Warring factions still fundamentally divided over issues in critical peace talks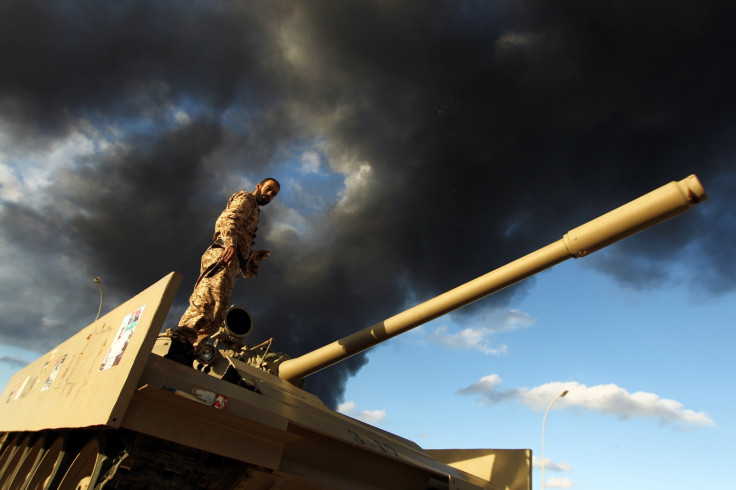 Libya's two rival governments, which have been engaged in bitter conflict over the past year, remain at odds over a number of crucial issues as UN sponsored peace talks entered their second phase.
UN Special Representative Bernardino Leon delivered a passionate address to delegates at the start of talks in Skhirat, Morocco on the 8th June aimed at lifting the country out of its current state of violence.
"Today, mothers across Libya have their eyes on you, praying that your words and actions can bring an end to the suffering they have endured for much of the past year," Leon said.
"Nothing you do today can ever reverse the terrible pain inflicted on the people of Libya over the past year but it is within your hands, and none but yours, to spare the people of Libya."
A draft political agreement published by the UN, Libya's fourth such document, described negotiations as "a critical juncture in Libya's history" and outlined a number of articles for a ceasefire, a power-sharing government and a roadmap for the building up of state institutions.
However, despite the detail of the of the plan and the stated commitment of both Libya's competing governments to peace, fundamental differences between its eastern and western regimes remain as serious stumbling blocks.
Tripoli's Islamist leaning government of National Salvation which assumed office after militias ejected Libya's elected house of representatives from the capital one year ago is waiting to see how negotiations develop but its red lines have not moved. One of the key conditions of the negotiations is an agreement by all combatants to withdraw from Tripoli and the retreat looks unlikely.
An official spokesman for the Tripoli government, Jamal Zubia, told IBTimes UK that the gap between what was proposed in negotiations and what would play out in reality was hard to bridge.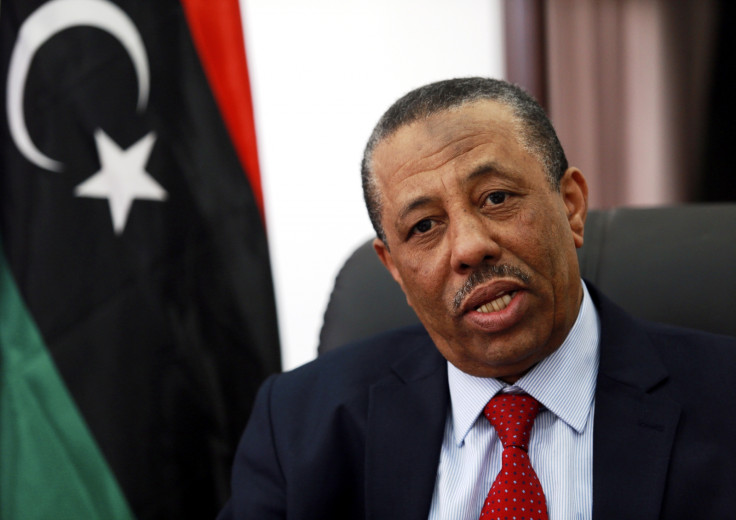 "It is very easy to write anything on paper but on the ground, because people fought and paid in lives to make Tripoli safe, it will not be easy for them just to leave," he said.
For the Tripoli politicians there are a number of figures including the Prime Minister of Libya's internationally recognised government, Abdullah Thinni, with whom they would be unwilling to share power.
The head of Libya's Armed Forces, General Khalifa Hafter, who has been waging war on Islamists in the east of Libya, particularly in the country's second city of Benghazi, is, another red line.
Libya's two rival governments: A country split in half
Libya's internationally recognised government is based in the eastern town Tobruk and has the backing of the country's House of Representatives which was elected in June 2014 and is now based in Beida.
A competing, Islamist leaning, government has been based in Libya's capital Tripoli since September after militias destroyed the city's international airport and forced out its elected officials.
Zubia criticised Hafter vehemently saying his officers "were corrupt and were destroying Benghazi's infrastructure." He said the former Gaddafi general who led Libya's ultimately disasterous war against Chad in the 1980s had "never succeeded in anything he tried in his entire life."
Beyond individual sticking points Zubia felt without specific detail it was difficult to see how the peace plan would work. "The terms must be specified. When you say an army is needed – that's right, but what kind of army? When you say the police, yes – it's good – but what kind of police, if the police is corrupted?" He asked.
Negotiations in Libya, which have been ongoing throughout the last year, have taken on a new urgency particularly with the influence of Islamic State extremists growing in the centre and east of the country, in and around the coastal towns of Sirte and Derna.
On the 10th June delegates at the negotiations are due to travel to Germany where they will meet with Wednesday they will meet a number of EU foreign ministers and UN Security Council members.
© Copyright IBTimes 2023. All rights reserved.