The Islamic State (Isis) has identified Khalid el-Bakraoui as the ringleader of the jihadi cell behind the Brussels attacks, as it praised the perpetrators in the latest issue of its propaganda magazine, Dabiq. The English edition of the publication also threatened more bloodshed in Europe in its 14th instalment, released online on 13 April.
"Paris was a warning. Brussels was a reminder," an article read. "What is yet to come will be more devastating and more bitter [sic]."
The magazine ran obituaries of four Islamist militants, involved in the 22 March attacks, in a piece entitled The Knights of Shahada in Belgium. Shahada is the declaration of faith that Muslims pronounce to declare their belief in God and his prophet.
The article claimed Khalid, 27, and his older brother Ibrahim, 29, were key figures in the plotting and execution of both the Paris attacks, in November, and the Brussels bombings. The siblings were previously known to Belgian authorities, due to each having lengthy criminal records.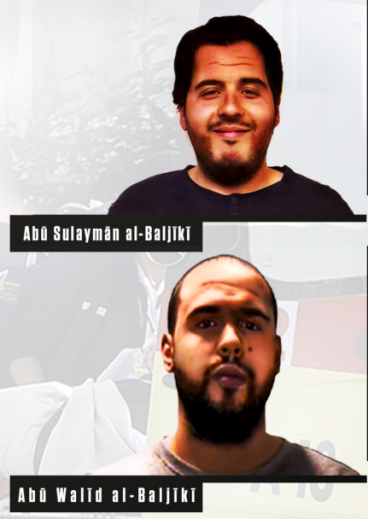 Khalid, who detonated a suicide vest at the Maelbeek metro station killing 16 people, was described in Dabiq as a "man of strong character" and "a natural leader". "All preparations for the raids in Paris and Brussels started with him and his older brother Ibrahim," the magazine read. "These two brothers gathered the weapons and the explosives."
Ibrahim was dedicated much less space and depicted as a lesser figure "known for his bravery and generosity". He blew himself up at the Zaventem airport with Najim Laachraoui, 24, killing a further 16 people.
Laachraoui was also praised as "very intelligent" in the article that identified him as the bomb-maker for both the Paris and Brussels attacks. The piece told how Laachraoui travelled to Syria in 2013 to join al-Qaeda's affiliate the al-Nusra Front yet later defected to IS (Daesh) when the two groups severed ties.
"It was Abu Idris who prepared the explosives for the two raids in Paris and Brussels," the article read using Laachraoui's nom de guerre.
A paragraph was also dedicated to Mohamed Belkaid, a 35-year-old Algerian who was shot dead by a police sniper as he assisted the escape of two accomplices during an anti-terror raid in Brussels on 15 March.
The act, which allowed Paris attacks suspect Salah Abdeslam to evade capture for a few more days, was hailed in Dabiq. "Though he had the ability to escape with his team, he decided to make this his final stand and to ensure his brothers a safe exit," the magazine said.
Eventually arrested on 18 March, Abdeslam and his alleged accomplice, Mohamed Abrini, who was held on 8 April, were not mentioned in the article.
The latest issue of Dabiq came three months after its previous instalment, which contained a large section dedicated to the Paris attacks. The period was an unusually long break as Dabiq was previously published on a monthly basis.