Prime Minister David Cameron has said UK forces will carry out bombing raids over Syria and Libya if a direct plot to attack Britain was discovered.
Speaking in Jakarta, on the first day of a trade mission to south-east Asia, Cameron said: "If there is a threat to Britain or to our people on our streets... we are able to stop it by taking immediate action against that threat.
"As prime minister, I would always want to try and take that action, and that's the case whether that problem is emanating from Libya or Syria or anywhere else."
The prime minister's statements follow revelations that British pilots have already carried out sorties over Syria despite a House of Commons vote against military action in the country in 2013. They carried out the missions embedded within US forces.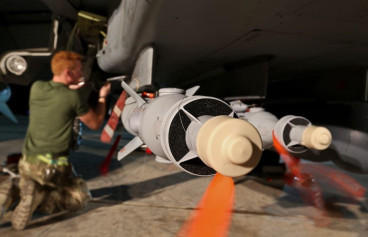 It later emerged Cameron was fully aware of the sorties targeting IS targets within Syria and had been briefed on the actions.
Downing Street has been ratcheting up its rhetoric against Islamic State (Isis) in Syria and Libya in recent months, particularly in the wake of Tunisia's Sousse Port massacre in which 30 British tourists were killed.
The gunman responsible for the atrocity, Seifeddine Rezgui, was found to have received training at an extremist camp in western Libya after he was radicalised during the Arab spring.
The Scottish National Party has criticised British involvement in Syria and said the UK did not properly prioritise on reconstruction in Libya following Nato's intervention in the North African country in 2011.
The SNP has highlighted the disparity between spending on Operation Ellamy, the codename for the UK's intervention in Libya, and rebuilding in the four years since.
House of Commons library information obtained by the SNP shows the UK government spent around £320m ($500m) in a bombing campaign against Libya and £25m in rebuilding programmes following the conflict.