Islamic State (Isis) is taking its propaganda war to a new level. As social media giants come under increasing pressure from governments to clamp down on extremist material, the Islamist terrorist group is launching its own online platform.
Europol, European Union's policy agency, uncovered the new social media platform during a 48-hour operation against internet extremism last week.
Its director, Rob Wainwright, said: "Within that operation it was revealed that IS was now developing its very own social media platform; its own part of the internet to run its agenda."
Speaking at a security conference in London, Wainwright added: "It does show that some members of Daesh (Isis), at least, continue to innovate in this space."
In the Europol-coordinated crackdown on Isis and al-Qaeda material, more than 2,000 extremist items were identified, hosted on 52 social media platforms. The crackdown involved officials from the US, Belgium, Greece, Poland and Portugal, Reuters reports.
The militant group often uses mainstream social media platforms for both online communication and to spread propaganda. The messaging app Telegram has been popular over the past year among jihadists.
Wainwright said that Isis is responding to the concerted pressure from intelligence agencies, police forces and the tech sector and trying to find a way around it.
"We have certainly made it a lot harder for them to operate in this space but we're still seeing the publication of these awful videos [and] communications operating large-scale across the internet.
He admitted that he did not know if it would be technically harder to take down Isis's own social media platform.
Security cooperation post Brexit not that simple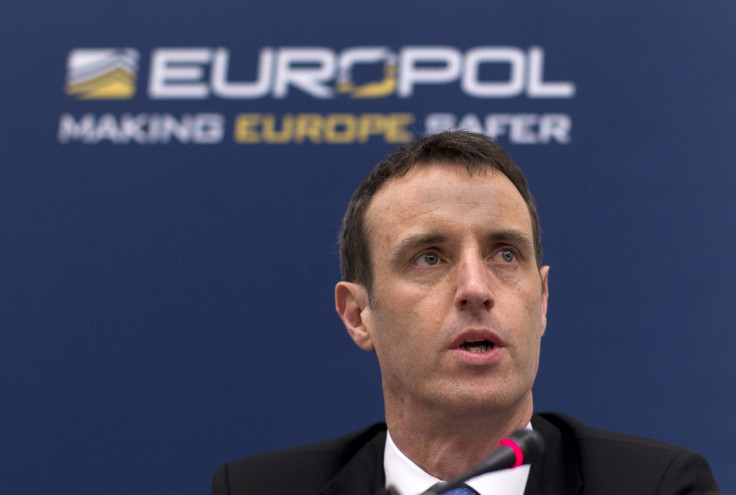 Addressing the issue of Brexit, Wainwright admitted that there are important legal issues that need to be thrashed out between the UK and Europe for Britain to continue to cooperate on security. He said it is not just a question of "cut-and-paste current arrangements".
He added: "The legal issues have to be worked through, and then they have to be worked through within, of course, the broader political context of the Article 50 negotiations.
"In the end, I hope the grown-ups in the room will realise that security is one of the most important areas of the whole process. We need to get that right in the collective security interest of Europe as a whole, including, of course, the United Kingdom."
Wainwright warned that Europe is facing "the highest terrorist threat for a generation."
He said: "The operational requirement is for that [security cooperation] between Britain and the EU would continue after Brexit, despite British warnings it is likely to leave Europol and cease sharing intelligence if it strikes no divorce deal with the bloc.
"The operational requirement is for that to be retained. If anything, we need to have an even more closely integrated pan-European response to security, if you consider the way in which the threat is heading."