French aircraft carrying out air strikes on Islamic State (Isis) positions are likely to have killed as many as six French nationals fighting with the jihadists and training at a camp just outside Raqqa. The deaths are the result of France'ssecond round of sorties over IS-held territory in Syria, targeting a militant camp three miles south west of IS's Raqqa stronghold on 8 and 9 October.
A source close to French Prime Minister Manuel Valls said there was a high possibility French citizens or French speakers may have been among those killed in the camp. France's Ministry of Defence has confirmed the camp "aimed to train fighters to attack Europe and France".
However, it added it could not "confirm with accuracy anything related to this bombing". The source close to Valls added the possibility of six French dead in the airstrikes was unconfirmed.
On a tour of the Middle East, Valls has commented France would strike anyone planning attacks on its soil. "Anyone who joins these training camps, anyone who joins Daesh [IS] should know that they can now be attacked," he said on 11 October, AFP reported.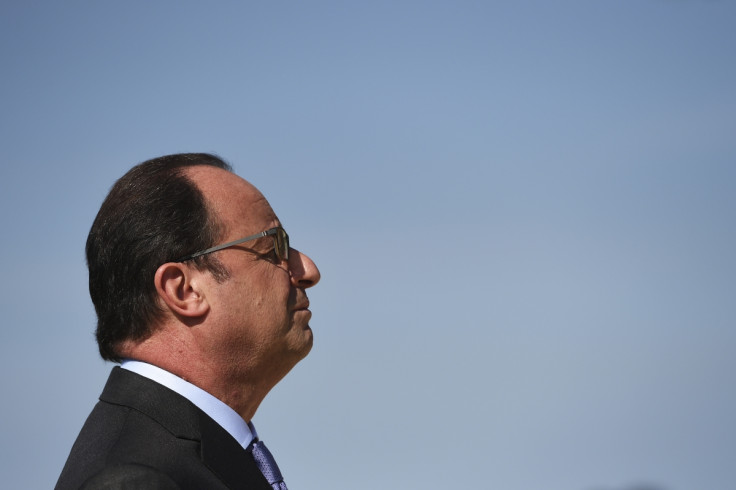 French President Francois Hollande claimed French jets "wiped out" an IS training camp in Syria following France's first sorties. Six French jets were involved the operation that targeted an IS camp in Deir al-Zour in the east of Syria. France claims no citizens were harmed during the operation.
In Britain, the government faced criticism over the deaths of three British citizens by UK-authorised drone strikes in IS-held Syria. The unmanned RAF drone strike targeted Reyaad Khan and Ruhul Amin, who had appeared in IS propaganda. Speaking in the Commons, Prime Minister David Cameron explained a third British jihadist, Junaid Hussain had been killed in Raqqa in US drone strikes.
The French, on the other hand, have said they are legally entitled to attack their own to protect French citizens. IS, the French claim, were plotting attacks on France and other nations and so were a legitimate target under Article 51 of the UN Charter.
French authorities have stepped up efforts to fight radicalisation following a series of jihadist attacks by gunmen in the country, including the Charlie Hebdo shootings in January. France has been named as a target by IS militants.