The Iraqi criminal court on Tuesday (12 September) announced death sentence for a Russian national who was fighting for Isis in Mosul. He was convicted of being a foreign Isis fighter.
The man admitted to "carrying out several terrorist operations against the security services since 2015", the judge reportedly said.
The convicted man became the first Isis foreign fighter to have been given death sentence in Iraq under the country's anti-terrorism laws. He was found to be a member of the al-Zarqawi brigade, an armed wing of Isis, Judge Abdul Sattar al-Beeraqdar, the High Judicial Council's spokesman, said in a statement seen by CNN News. The statement added that he will be hanged until dead.
Security forces arrested the man, whose name was not released, during their anti-Isis operation in eastern Mosul earlier in the year. The Mosul offensive continued for months and the former Isis stronghold was eventually declared liberated in July.
Thousands of foreign nationals, radicalised by Isis leaders directly or through other communication channels like videos and lectures, had joined the jihadist group in Iraq and Syria. Many of those were killed in the Mosul battle, while several others were reported to have run away from the war zone.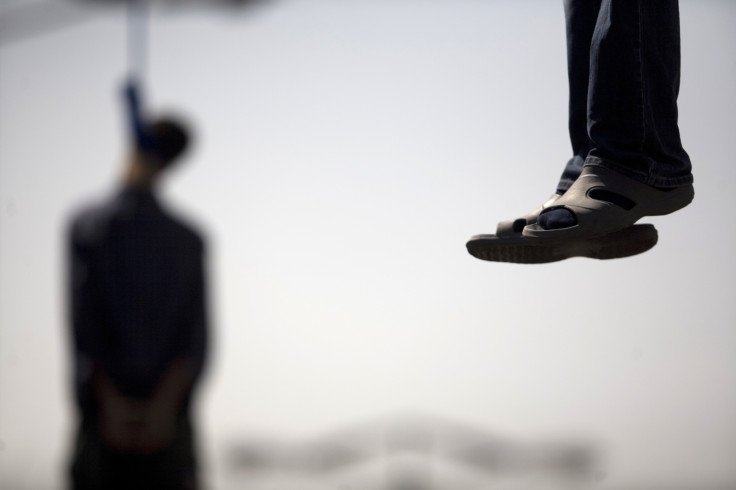 Some were captured by Iraqi forces and are facing trial in the country, but their number is not known.
Recently, the Iraqi government announced that they are holding nearly 1,400 wives and children of foreign Isis fighters in a camp in Mosul. They are verifying the women's nationalities to be able to send them back home.
The Isis wives had moved to Iraq with their husbands after they became radicalised and joined Isis a few years ago.
The women and children had surrendered to Kurdish Peshmerga forces in Tal Afar — a city in Nineveh province that was declared free from Isis about two weeks ago. Their husbands had also surrendered, but the Kurdish forces kept them captive and handed over the women and children to Iraqi authorities.