Isis Fighters Attacking Besieged Syria Border Town Kobani From Turkey
Breaking: Eight Kurdish fighters and 17 Islamic State militants have been reportedly killed in the fighting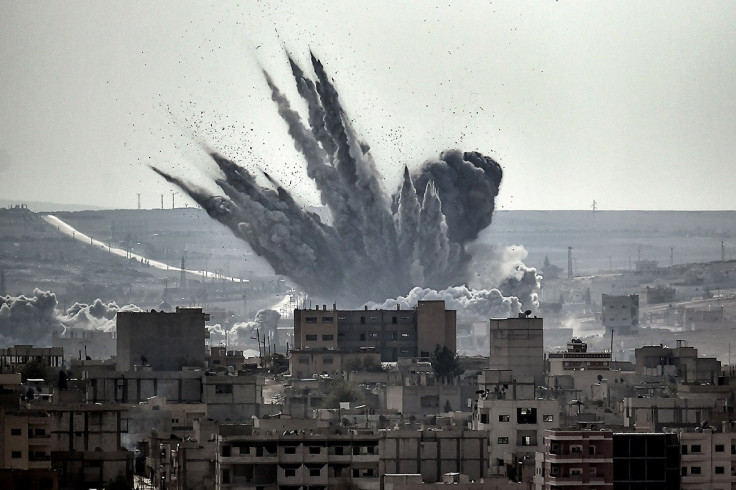 Reports are emerging that Isis has launched a new attack on the Kurdish town of Kobani, close to the Syrian-Turkish border.
It was the first time that Isis (also known as Islamic State) fighters have attacked the town from across the Turkish border.
Three Islamic State fighters reportedly carried out suicide attacks at the start of the offensive. The suicide bombers have been named as Abu Qutaiba, Abu Dhir al-Turkmani and Abu Tariq Jazrawi.
One IS fighter suggested that as many as 600 IS fighters were being used in the new operation. Abu Hamza as-Somali commented that "200 elite Chechen fighters and 400 Kurdish IS fighters" were involved in the fighting at Kobani.
The London-based Syrian Observatory for Human Rights said that at least eight Kurdish fighters and 17 Islamic State fighters had been killed in the attack today.
Conflicting reports remain over which force controls the Mursitpinar border gate between Kobani and Pirsus.
Initial claims by Islamic State activists have been dismissed by YPG officials, who claim the border is still in the hands of the YPG – the Syrian Kurdistan national army.
Thick smoke could be seen pouring out from the town, whilst heavy gunfire was ripe in the air.
Nawaf Khalil told Associated Press, that the attack marked a change in strategy by Islamic State. The group "used to attack the town from three sides. Today they are attacking from four sides."
Ankara have yet to comment on today's attack by Islamic State on Kobani.
The battle for Kobani began in mid-September and has become one of Islamic State's longest offensives. Repeated attempts to capture the besieged city have been put down by Kurdish forces.
US-led coalition airstrikes have targeted advancing Islamic State forces near the town as well as their bases in Syria and Iraq.
More to follow…
© Copyright IBTimes 2023. All rights reserved.