Peter Kassig: Isis' Last American Hostage is 26-Year-Old Female Aid Worker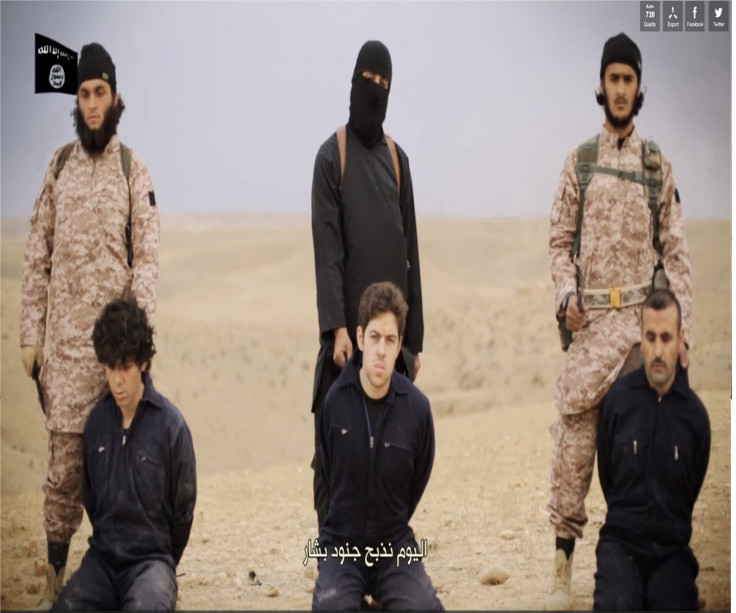 The Islamic State [IS] has one remaining American hostage in its possession, a 26-year-old female aid worker.
The unnamed woman, captured in Syria last year, is now the terror group's last US hostage following the murder of Peter Kassig in its latest propaganda video.
It is believed that the woman was captured by Islamist militants with other aid workers in August last year with a number of the other aid workers believed to have been released in the time since.
The United States and Britain maintain a policy of not negotiating ransoms with terrorists for fear that it would encourage more incidents of kidnapping.
The name of the woman has been withheld by media outlets after a representative for her family and US authorities requested that she not be identified for fear of repercussions.
With the video of Peter Kassig, the terror group deviated from its strategy of showing their next victim at the end of the video, accompanied by threats to western nations. The video of Kassig's death did not show the female hostage at the end of the video.
A former US counterterrorism official said that this may be because IS wish to wait and see how the public react to a woman being subjected to the same fate as the male aid workers and journalists who have lost their lives so far.
"Before they're doing anything, they want to have a really good feel for how it will play," the official told The Daily Beast.
As part of a proposal to secure the woman's release, IS demanded a $6m (£3.84m) ransom and the release of neuroscientist Aafia Siddiqui, imprisoned in 2010 for attempting to kill US officials, according to The Daily Mail.
In August, Reporters Without Borders revealed that 60 "news providers" were still being held in Syria and more than 110 have been killed in the four-year Syrian civil war.
© Copyright IBTimes 2023. All rights reserved.