Isis: British Medical Student Nasser Muthana Shown Next to Jihadi John in Peter Kassig Beheading Video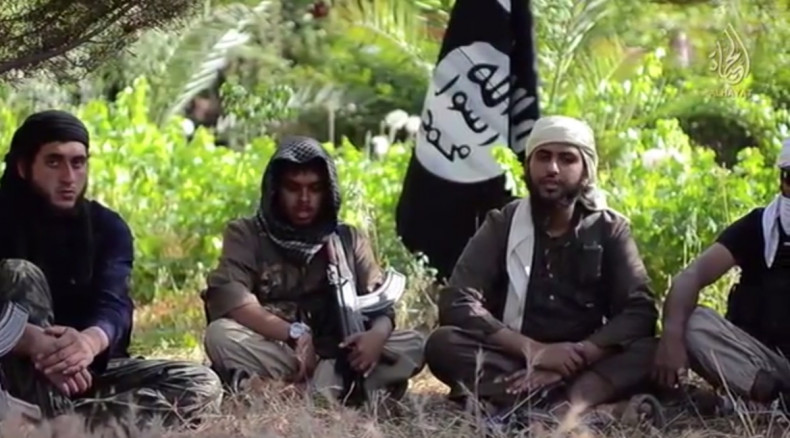 A British medical student is suspected of being part of an Islamic State [IS] video in which 18 Syrian soldiers and US aid worker Peter Kassig were beheaded.
The jihadist, believed to be Cardiff medical student Nasser Muthana, is seen standing next to Jihadi John, the infamous IS jihadist who has killed British aid workers David Haines and Alan Henning, and the US journalists James Foley and Steven Sotloff.
The father of Muthana said that it "looked like" his son in the brutal video and expressed his disbelief at how he could be committing such acts.
"I cannot be certain but it looks like my son. He must fear Allah now for killing people. How can he expect to face Allah if he is killing human beings?"
Ahmed Muthana said that he would never forgive his son for the actions he is carrying out in Syria.
"No, he must be mentally ill – either that or there is something else not right," he told the Daily Mail.
In another report, by the BBC, Muthana's father said that he had only seen "blurry images" and was unable to confirm that it was his son.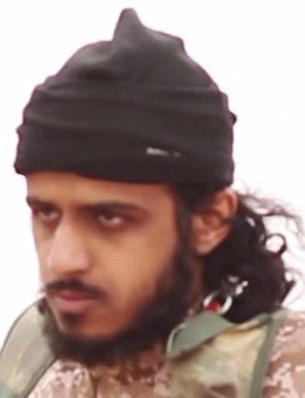 Nasser Muthana seen in the latest video of the Islamic State's beheading of Peter Kassig.
YouTube
The graphic, 16-minute-long video also includes a jihadist who is believed to be a French national by French intelligence services with "checks under way", according to French daily Le Figaro.
French terrorism expert told the outlet that he saw "at least one" French national in the execution video.
"It's a young man from Normandy aged between 22 and 23 and who left for Syria in 2013," he said.
British jihadist Muthana first appeared for the terror group in a recruitment video entitled "There is No Life Without Jihad".
In the video, Muthana speaks of the sheer number of foreign fighters joining the group and their devotion to their leader Abu Bakr al-Baghdadi.
"We are a state who is implementing the Sharia in both Iraq and the Sham. And look at the soldiers, we understand no borders," he says in the video.
"We have participated in battles in Sham and we will go to Iraq in a few days and we will fight there. We will even go to Lebanon and Jordan with no problems, wherever our Sheikh (Baghdadi) wants to send us.
"We have brothers from Bangladesh, from Iraq, from Cambodia, Australia, UK. Nothing has gathered us except to make Allah the highest. That's all we've came for," he continued.
"I do not know anybody else who has as many mujahedeen as we do. We have people from all over the world willing to help."