Isis: Focus on Europe's refugees ignores plight of millions of Islamic State victims still in Syria and Iraq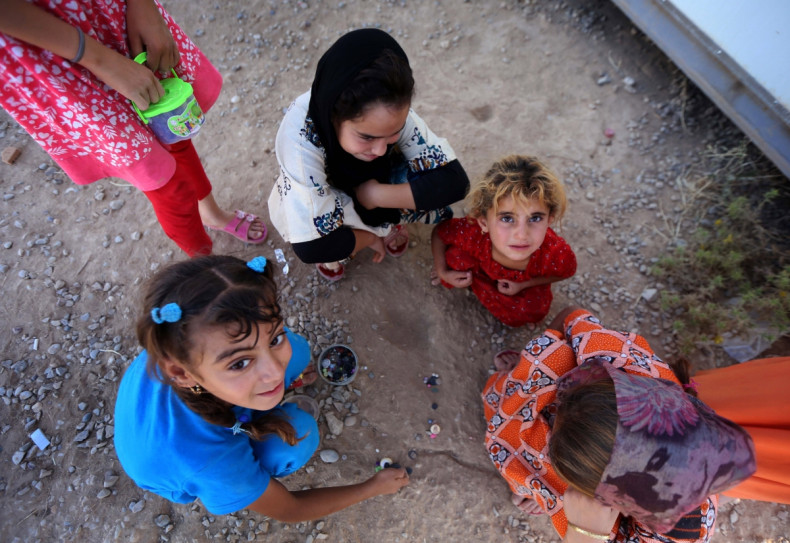 Nouri is nine years old and from Sinjar. Over a year ago, when Islamic State (also known as Isis) swept through northern Iraq, he was captured along with his Yezdi family. His father and two older brothers were executed in front of him and his mother was taken as a slave.
During his time in Isis captivity, Nouri, who had a slight limp due to a childhood accident. was teased and beaten for his disability, until one day his foot was broken completely. He received no treatment and the foot has since healed poorly, leaving him with a permanent disfigurement and unable to walk properly.
He was forced to pray, but being a Yezidi, he did not know how to in the way he was expected, triggering more beatings. Since his release from Isis, Nouri has been living with his grandmother, who is also facing extreme hardship, in an internally displaced persons' (IDP) camp in Iraq.
Nouri's story of loss and suffering is one that can be heard on a daily basis from the displaced population within Iraq. With 3.2 million IDPs and one third of the land under Isis control, the country is struggling to deal with the humanitarian consequences. Approximately 50,000 Iraqis are believed to have left Iraq in the last three months alone.
In the middle of this turmoil lies the semi-autonomous region of Kurdistan, a region of 4.5 million currently hosting 1.5 million IDPs and quarter of a million Syrian refugees. To the west, Syria has been dismembered by a brutal four year civil war, the situation seemingly irreparable. With Isis running rife, a severely damaged economic infrastructure, political instability and some areas hosting as many displaced people as locals, the region is on its knees.
The lack of work, failing infrastructure, rising prices and fear for their children's future have resulted in many choosing to pack up what they can carry and support the booming trade of people smuggling. While governments and media debate what language and terminology should be used, by definition the majority of those braving the journey to Europe are in fact migrants, not technically refugees.
This does not however take away from the fact that they are all ultimately leaving as a result of merciless conflict. The recent tragedy of baby Alan, for example highlights this well. His father, Abdullah worked long hours in Istanbul but was still unable to make ends meet - he was not fleeing war or persecution but he was driving for a better future for him and his family.
Yet, as United Nations Humanitarian Coordinator for Iraq, Lise Grande pointed out, "how can we convince a family languishing in an IDP camp without adequate food or healthcare and with their children out of school and no hope of returning home any time soon, that they still have a future?"
Those that can leave, those that cannot, languish. The resulting mass migration has shifted the focus from the appalling events taking place at the point of origin to the lack of foresight and policy from governments in the West. What should be a movement for the proactive fostering of political will has rapidly spiralled into a reactive panic from policy makers and poorly informed band-waggoning from members of the public.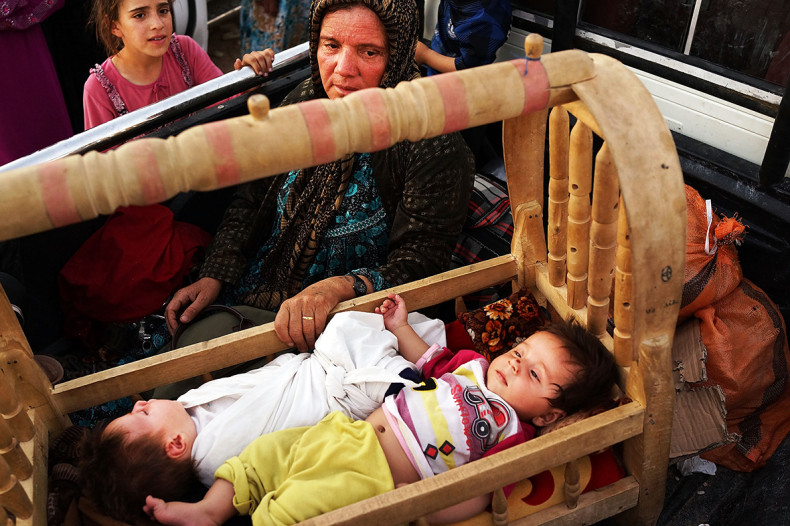 While the hysteria of social media and repetitious coverage from news agencies has undoubtedly played a role in forcing the hand of some policy makers, this is not a model way of conducting politics. Furthermore, within the resulting fray, attention to what should really matter is lost. Unfortunately at the moment news editors are not interested in displaced people unless they are migrating.
Nouri is one of the hundreds of thousands of displaced people that have neither the means nor the money to become migrants. He, and those around him are fated to remain where they are, at the whim of the elements and by the leave of those around him. In a place where summer reaches 50*C and winter brings snow and floods, conditions can be worse than one might imagine.
It can cost $5,000 to be smuggled out of the region and gain some form of passage to Europe, a sum well beyond anything Nouri or his grandmother could muster. Moreover, with the injury sustained from ISIS, the priority has been to pay for the required corrective surgery so he can walk again, this is something they cannot afford to do so it falls to certain NGOs to support where they can.
The point is that while the spotlight is currently on those that have been able to leave and the resulting challenges to European policy, there are those that remain, carving what life they can from what little hope they have. Of course the same could be said of the twenty month conflict taking place in South Sudan, the bloody slaughter in Yemen or the Cold War like fulcrum point in Ukraine. Indeed, let us not forget that children have been dying every day for the past four years in Syria, primarily as a result of their own regime.
But the trending nature of modern media has found its latest bite. People do their perceived bit for humanity by flicking through photos, sharing articles and liking posts, perpetuating a seemingly endless cycle of reactive, naive response. Would George Clooney say "Je suis Charlie" at the end of his speech now the French publication have poked fun at the death of Alan Kurdi?
Is it fair that the tripping of one of thousands of migrants rushing a border results in him (an alleged Al-Nusra member) being gifted his dream job in Madrid? Why didn't the young boy or girl that received the first and second kicks get anything? And what ever happened to Koni?
Current attention is at best shifting the spotlight much further from the cause and towards the resulting symptom. At worse it is encouraging a degrading of what we perceive as important and a cheapening of our response.
The reason for writing this piece is to highlight one story of internal displacement that would otherwise be lost. We, as an organization, have accumulated countless such stories, but the flighty focus of contemporary media too often overlooks the critical issues in favour of the latest trend.
Humanitarian policy is dramatically affected by what raises the hackles of the average citizen and, as is being proven right now, this means it is often a reactive construct. People tend not to proactively seek understanding and provide tangible support, but rather react hastily and passionately through the ease and readiness of social media all the while those that are left behind, the likes of Nouri, are forgotten.
Rise Foundation has identified hundreds of orphans like Nouri living in isolation and without support – all of whom are the result of ISIS. Our winter campaign is focused on providing critical support to them and their guardians. To find out more please visit www.rise-foundation.org
Tom Robinson is co-founder and Director of Rise Foundation, an NGO basted in Kurdistan providing targeted support to refugees and IDPs.