David Cameron's Syrian refugee U-turn can't disguise his ignorance or mask government failures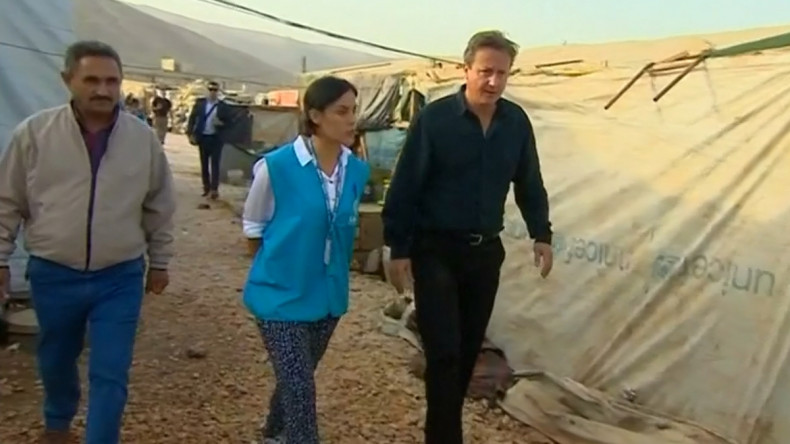 More than 200,000 civilians have perished within Syria's borders and thousands more have died as they attempted to make their escape. Crushed, suffocated, starved, drowned. People who sacrificed everything not just to survive but for the chance to build a new life for themselves and their families.
It was hard not to be cynical watching footage of David Cameron's visit to a Lebanese refugee camp on 14 September. While his new interest in the suffering of Syrian refugees can only be a good thing, it does raise the question of why it has taken him so long to wake up to a humanitarian catastrophe that's been raging almost as long as he has been prime minister.
The photo of three-year-old Aylan Kurdi's dead body washed up on the shore of Turkey may have ignited the compassion of a public previously largely blind to the unfolding emergency but Cameron has no excuse for such ignorance.
Back in October 2014, when the UK government announced it would withdraw support for Mediterranean search and rescue missions, those responsible knew the only possible result would be thousands more deaths at sea.
Maybe it is the weight of changing public opinion that has finally forced the prime minister to act but it could be argued that this is beside the point. Consequences matter much more than motivations, and Cameron's new commitment to allowing a further 20,000 Syrian refugees into the country should be praised regardless.
If changing your mind on the UK's responsibility to welcome victims of a brutal civil war amounts to hypocrisy, I hope our prime minister turns out to be a hypocrite of the highest order. But the problem is, it is not clear that he actually has changed his mind at all.
So far, the UK has accepted just 5,000 refugees from Syria. Starting from this low base, taking an extra 20,000 is certainly a significant improvement. Still, these numbers are just drops in the ocean when you consider the real scale of the crisis.
One in two Syrians have been displaced as a result of the civil war. That's more than 10 million people left without a home. One in five of all of the world's displaced people are Syrian. This is a humanitarian emergency on a scale rarely seen.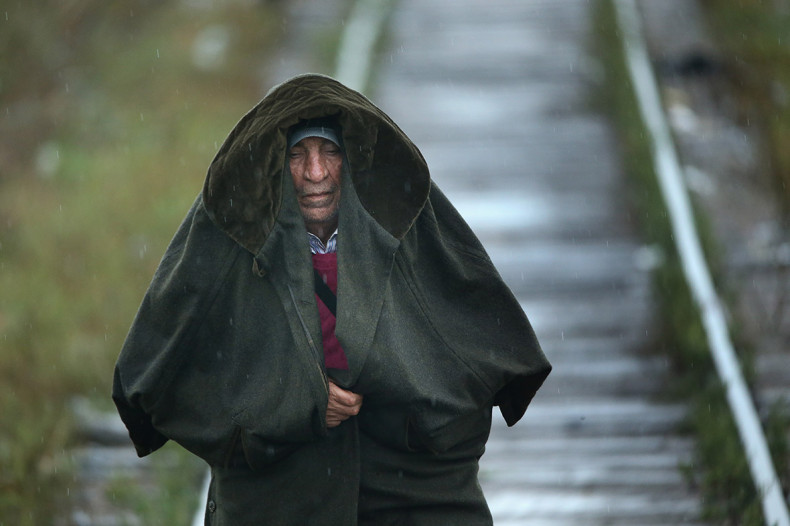 Neighbouring Lebanon, with its population of just 4.4 million, is sheltering roughly 1.1 million Syrian refugees. A tiny handful of whom Cameron met today. It's estimated that a further two million have sought refuge in Turkey. As one of the wealthiest countries in the world, the UK can and should do more to pull its weight.
The prime minister is keen to emphasise the UK's £100m aid package to help refugees within Syria and in the surrounding region. However, while this money is vitally needed, it shouldn't be considered a substitute for welcoming displaced people into our own society. Refugees don't only require food, water and immediate medical care, they need the opportunity to start again. Everyone deserves the chance to put down roots and build a life for themselves.
In Germany, politicians seem to understand that. Over 100,000 displaced Syrians currently reside in the country, and Chancellor Angela Merkel is prepared to accept hundreds of thousands more. Financially struggling Greece is sheltering almost 90,000.
Meanwhile, Home Secretary Theresa May is leading the UK's resistance to EU-wide quotas that would force our country to accept our fair share of refugees who reach European shores.
Cameron seems determined to deny we have any responsibility to help those who undertake perilous journeys to seek sanctuary in our country. He has been careful to specify that the 20,000 additional refugees we take will come exclusively from camps in Syria's neighbouring countries. Those who cross the Mediterranean into Europe are not welcome.
May's claim, back in 2014, that stopping search and rescue missions would deter people from attempting the journey, ignored that only the truly desperate were trying it anyway. It was proven, conclusively, to be tragically wrong. One year on, looking in the other direction is still not a solution to the issue of Syrian refugees in Europe.
If Cameron really cares about the suffering of Syrian people, carefully staged visits to Lebanese refugee camps are not enough to show it. And the allocation of short-term aid or an agreement to accept a token number of displaced people is still not enough.
The UK needs to make a concerted effort to accept many more Syrian refugees – as many as we feasibly can, or we are failing in a basic human duty. The warm welcome that has been shown to Syrian refugees by ordinary German people gives some indication of how things could be.
Abi Wilkinson is a freelance journalist based in London. Find her on Twitter @AbiWilks