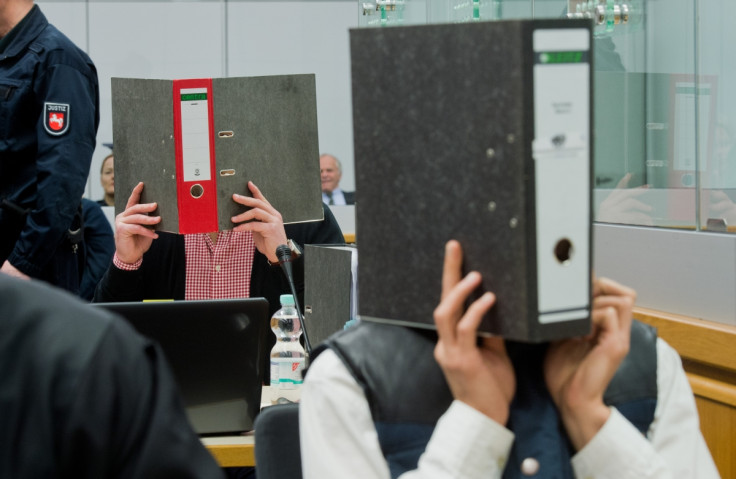 A disillusioned would-be suicide bomber is among two returning Islamic State (Isis) fighters who have been sentence to jail in Germany. A court in Lower Saxony has found the pair, named only as Ebrahim B, 26, and Ayoub B, 27, guilty of being members of a terrorist organisation.
The men travelled to Syria in June 2014 but came back after only a few months after finding a reality way different from the romanticised version they had been sold by jihadi propaganda. In an interview released to German media from upon his arrest, Ebrahim said he was shocked at the brutality and disrespect for human life of IS (Daesh) militants.
Foreign fighters, he said, were used as "cannon fodder" having to choose between becoming fighters or suicide bombers immediately after joining the group. "In a nutshell... you are dead or dead," he told broadcasters NDR.
He chose to become a suicide bomber but defected before being sent on a deadly mission and returned to Germany and turned himself in. "Prison in Germany is better than freedom in Syria," he said in the interview.
With him was Ayoub, who according to the court once in Syria was trained to handle weapons and helped circulating IS propaganda. The duo, both of Tunisian descent, said they were recruited by a preacher in Wolfsburg, who falsely promised them several wives, sports cars and the possibility to learn more about their religion.
The court in Germany handed Ayoub a jail sentence of four years and three months, while Ebrahim was ordered to serve three years. Judges said they could not give the latter a longer term as it was not proved he had directly participated in any killing.
The sentencing came amid growing security concerns over the return of European nationals from war zones in the Middle East, as several of the attackers that killed 130 people in Paris in November had previously fought with jihadi groups in Syria.