War on Isis: US blames Russia for air strikes that killed three Syrian army soldiers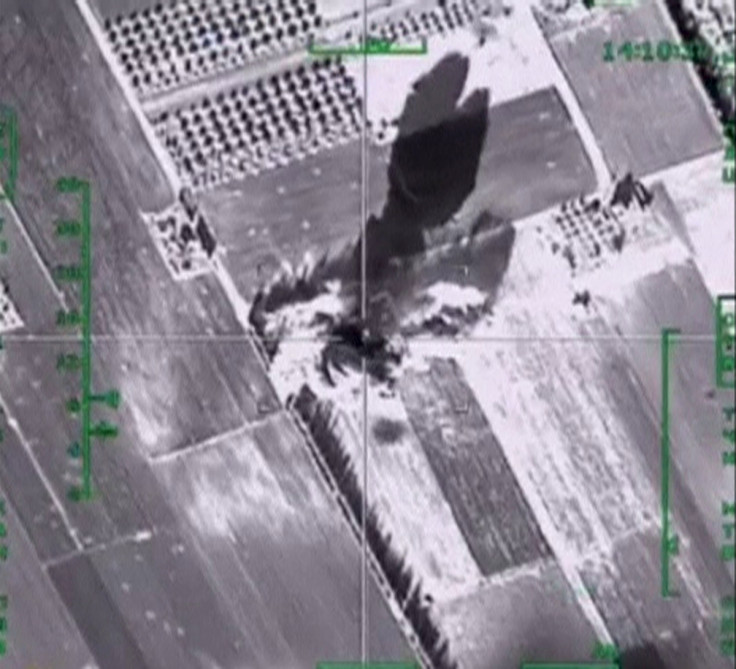 The US army has said it is "certain" Russian warplanes were responsible for an air strike that killed three Syrian soldiers and wounded 13 others. The aerial bombing targeted the army camp and troops loyal to President Bashar al-Assad, and the government accused the US-led coalition of being behind the raid.
The Syrian foreign ministry said four coalition jets fired nine missiles in Deir al-Zor province, which is largely controlled by Islamic State (Isis). "The Syrian Arab Republic strongly condemns this flagrant aggression by the US-led coalition forces, which blatantly violates the objectives of the UN Charter," the foreign ministry warned.
It also called on the UN Security Council to "take urgent measures to prevent such aggressions from occurring again". The ministry added that such "aggression hinders the efforts to fight terrorism, and proves that the US-led coalition lacks seriousness and credibility to effectively fight terrorism".
Three armoured vehicles, four military vehicles, heavy machine guns and an arms and ammunition depot were destroyed, according to the foreign ministry. The UK-based Syrian Observatory for Human Rights identified the camp as the Saeqa base, near the town of Ayyash, and put the death toll at four.
Earlier, a US-led coalition spokesman said the anti-IS (Daesh) alliance carried out no strikes near the camp. "We've seen those Syrian reports but we did not conduct any strikes in that part of Deir al-Zor yesterday. So we see no evidence," Col Steve Warren told the AFP news agency. He claimed strikes took place at an oilfield 55km (34 miles) away from the area where the soldiers were killed. He added: "There were no human beings in the area that we struck yesterday."
© Copyright IBTimes 2023. All rights reserved.