Isis militants disguised in white coats and armed with AK-47s, bombs and grenades stormed a hospital to kill more than 30 people near the US embassy in Kabul.
The terrorist group claimed responsibility for the assault on the Sardar Mohammad Daud Khan hospital on Wednesday (8 March) which left at least 50 wounded after ongoing battles with security forces.
The jihadists had released images after the attack purportedly showing one of their "commandos" wearing a surgical mask and suit, while armed with a gun and machete.
The terrorist group are competing with the more established Taliban insurgents in the country, which they describe as Wilayat Khorasan (District of Afghanistan and Pakistan).
Isis claimed to have killed more than 100 people at the 400-bed facility for wounded soldiers in the Wazir Akbar Khan area of the city, which houses several key buildings and diplomatic missions.
Officials said that the attack began when a suicide bomber blew himself up at the rear entrance to the building. It was then that three attackers, carrying automatic weapons and grenades, began firing inside the complex.
All four attackers were killed during the six-hour gun battle that ensued with some patients seen climbing out of the building in a desperate attempt to save their lives.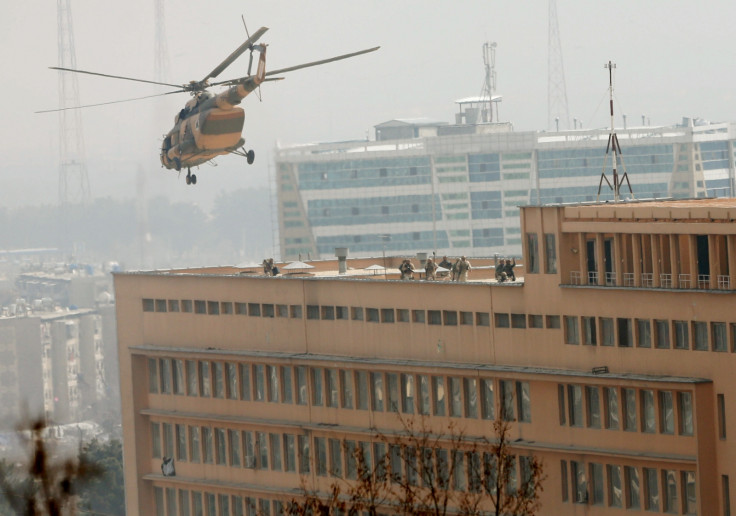 The Reuters news agency said they had spoken to one hospital worker, Abdul Qadir, who said he spotted one of the gunmen wearing a white coat and opening fire with a AK-47 assault rifle. Qadir said the terrorist killed at least one patient and one hospital worker.
Afghan President Ashraf Ghani said following the assault according to Sky News: "In all religions, a hospital is regarded as an immune site and attacking it is attacking the whole of Afghanistan."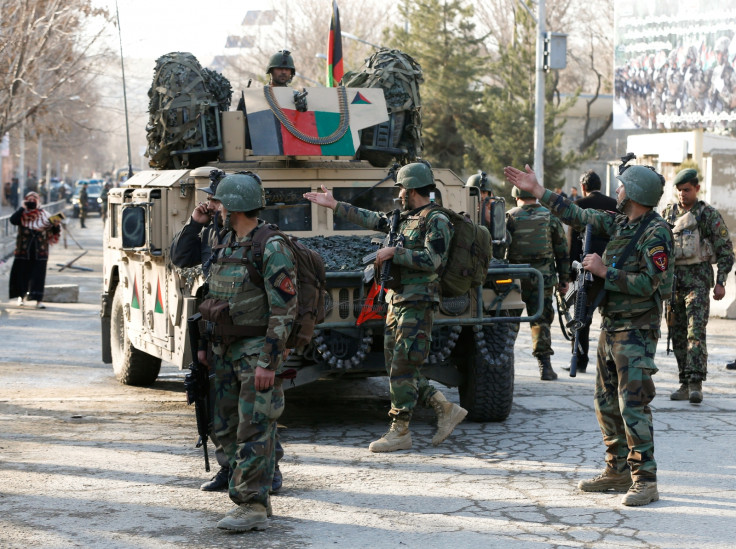 The heavily fortified US mission sits just across the road from the military hospital and a spokesperson for the US embassy condemned the attack, saying it demonstrated a "blatant disregard for human life by those seeking to disrupt Afghanistan's democratic progress".
"Targeting a medical facility providing care for the brave Afghans working to protect their fellow citizens has no possible justification in any religion or creed," said the spokesman to the Independent.
"We extend our deepest heartfelt condolences to the families, friends, and colleagues of the victims of this senseless and cowardly act."
The terrorists have managed to establish themselves in the country where the US-backed government has been battling the al-Qaeda-linked Taliban for the past 15 years.
The summer saw some of the most serious fighting between Isis and security forces, with twin suicide blasts on 23 July killing as many as 81 people in Kabul. In response the Afghan army killed 122 militants in Kot in Nangarhar Province near Pakistan.
Last month, at least six workers for the International Committee for the Red Cross (ICRC) were killed by Isis in the Jowzjan province.