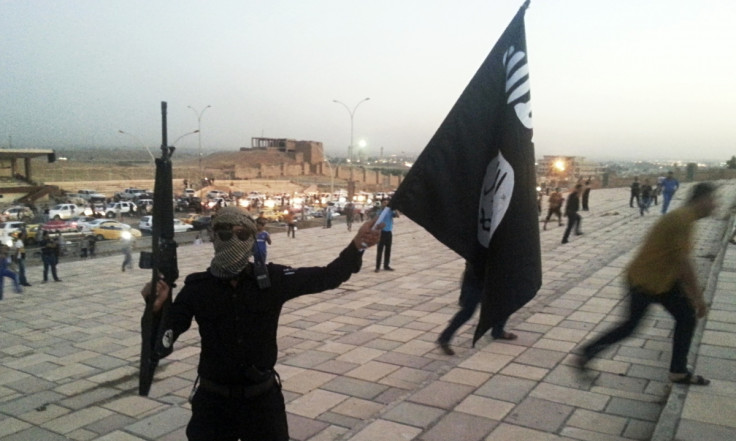 Violence suffered by civilians in Iraq "remains staggering", with at least 18,800 killed in little under two years, according to a UN report.
Approximately 3.2 million people have also been displaced during the 1 January 2014 to 31 October 2015 time period covered by the report.
The UN accuses Daesh (IS), which controls swaths of northern Iraq, of murdering people "in gruesome public spectacles, including by shooting, beheading, bulldozing, burning alive and throwing people off the top of buildings".
It claims that up to 3,500 people, mostly women and children from the Yazidi minority, have been enslaved by the group, and up to 900 children taken from their homes to be indoctrinated and given military training.
"IS continued to subject women and children to sexual violence, particularly in the form of sexual slavery," the report states.
UN high commissioner for human rights Zeid Raad Al Hussein said the report "starkly illustrates what Iraqi refugees are attempting to escape when they flee to Europe and other regions. This is the horror they face in their homelands".
The report by the United Nations Assistance Mission for Iraq and the Office of the High Commissioner for Human Rights is based on interviews with hundreds of displaced people and witnesses of violence and human rights abuses.
It said that many more than the 18,802 cases of civilian deaths and the 36,245 injuries recorded in the study probably took place.
IS is alleged to have committed a series of atrocities in 2015. On 10 July militants forced victims to lie to down in central Mosul in front of a large bulldozer, which drove over them. On 1-2 August IS militants allegedly killed 19 women in Mosul for refusing to have sex with fighters. On 21 June women were offered as sex slaves to the top three winners of a Quran memorisation competition in Mosul. On 23 June an IS group video shows men placed in a car and hit by rocket-propelled grenade, men drowned in a cage and men decapitated with explosives.
It also contains claims that a group of child soldiers fleeing the frontline in Anbar province were killed.
Approximately half the deaths were recorded in Baghdad province, with roadside IEDs the main source of fatalities.
The total is likely to be much higher, as there are large areas of the country journalists and international monitors cannot enter.
The report says: "So-called Islamic State continues to commit systematic and widespread violence and abuses of international human rights law and humanitarian law. These acts may, in some instances, amount to war crimes, crimes against humanity, and possibly genocide."
The report also contains claims of reprisal attacks and assassinations committed by pro-government forces, including the Iraqi army, the Shia Popular Mobilisation Units and the Kurdish Peshmerga.