Isis in Iraq: Helicopter footage shows moment crucial Islamic State airbase retaken south of Mosul
Video was shot by helicopter flying above lines of Iraqi armoured vehicles approaching Qyyarah base.
Footage shared by an Iraqi helicopter pilot has shown the moment government forces retook the critical Islamic State (Isis) airbase of Qyyarah. The US has said this gain will act as a key staging post for the recapture of Mosul.
The video shows the helicopter flying over columns of Iraqi armoured vehicles to the waves of troops below on the ground. On the horizon pillars of smoke can be seen rising from the airbase, the likely result of US-led airstrikes.
Iraqi forces recaptured the strategic base on 9 July. Prime Minister Haider al-Abadi hailed the victory as a key step ahead of the battle for Mosul. Residents of Iraq's second largest city, should "get ready for the liberation of their areas," he was quoted by the Associated Press as saying.
US Defence Secretary Ash Carter arrived in the US in the immediate aftermath of the victory stressing its strategic importance.
"Iraqi Security Forces, accompanied and advised by us as needed, will complete the southern-most envelopment of Mosul. That's its strategic role, and that's its strategic importance," Carter was quoted as saying.
"The point of seizing that airfield is to be able to establish a logistics and air hub in the immediate vicinity of Mosul...so there will be US logistics support," he added.
Mosul, Islamic State's de-facto capital in Iraq, is the last major population centre held by the group in the country. After Isis seized swathes of territory in Iraq and neighbouring Syria in the summer of 2014, the coalition has since reduced IS-held ground, retaking the cities of Ramadi and Fallujah.
However, as the US and its allies have waged a more effective ground war against IS, the group has shifted its strategy to focus more on insurgency tactics. In the worst assault in the country since the US invasion in 2003, a massive suicide attack in Baghdad's bustling commercial area of Karada on 2 July killed at least 186.
Just days later, on 7 July Isis claimed responsibility for an attack on a Shiite shrine north of Baghdad that killed 37 people. The attacks on Iraq's Shia community have stoked sectarian violence in the country and led to protests against Prime Minister Haider al-Abadi.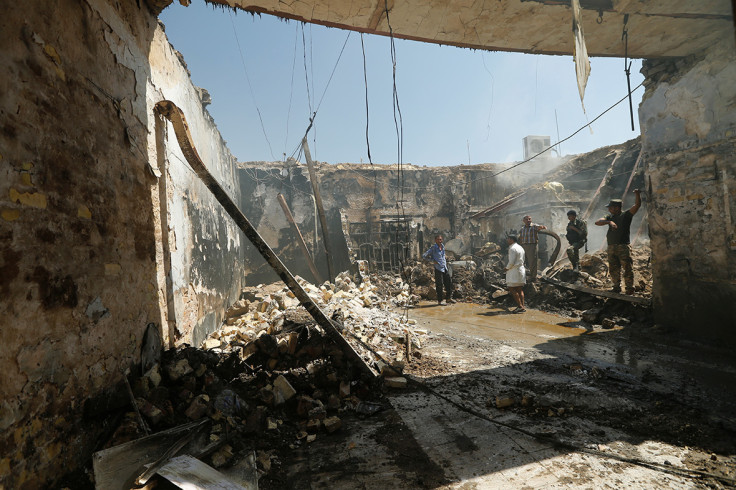 © Copyright IBTimes 2023. All rights reserved.