Isis Iraq News: UN Claims Fighting in Anbar's Hit Forces 180,000 People to Flee Towards War-Torn Cities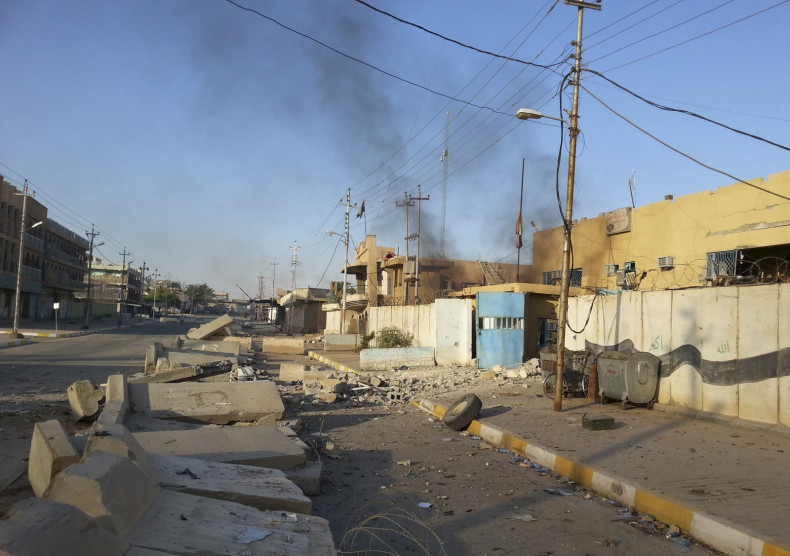 Fierce fighting between Isis (also known as Islamic State) jihadists and Iraqi forces in and around the city of Hit has sparked a fresh refugee crisis, the UN said.
Tens of thousands of families have fled the area in the western Anbar province, where IS militants have been gaining ground in recent weeks, according to the UN Office for the Coordination of Humanitarian Affairs (OCHA).
The extremist group took over Hit at the beginning of October and has since also seized a local strategic military base - Hit camp, 8km west of the city - forcing Iraqi military to retreat after heavy fighting.
Iraqi commanders told local media the withdrawal from Hit camp, some 150km west of Baghdad, was a tactical retreat that will allow them to reorganise in order to start a military operation to liberate the city.
OCHA said fighting had forced up to 180,000 people to flee east towards the war-torn cities of Ramadi and Khalidiya, adding to the approximate 430,000 Anbar residents displaced since IS militants launched their offensiveearlier this year.
Before coming under attack, Hit was home to some 100,000 refugees who found shelter there from other areas of Iraq.
IS captured Fallujah in January and has since expanded its hold in Anbar, now controlling more than 80% of the province.
During its advance, in September IS seized the Iraqi military base of Camp Saqlawiyah 45 miles (70km) west of Baghdad amid claims the government failed to provide adequate support to its troops stationed there.
Over the last few days, IS fighters have closed in on Baghdad, with clashes reported in the suburb of Abu Ghraib, home to the infamous prison, which lies only eight miles from the capital's international airport.