Isis in Iraq: Sunni and Christian fighters outside Mosul want money and guns to take back city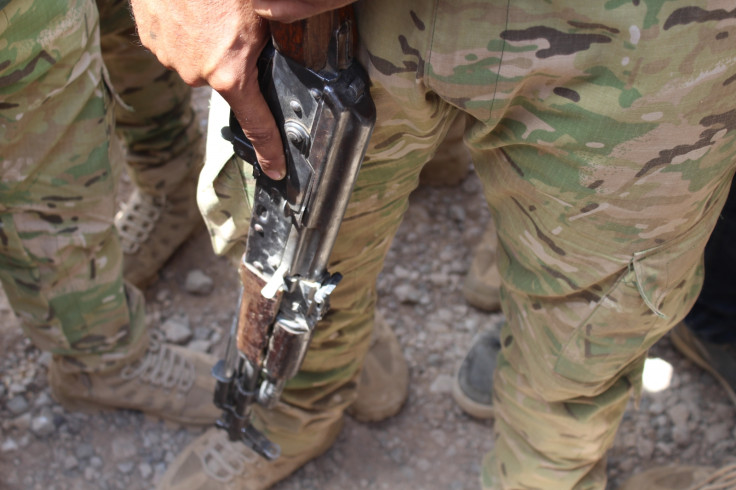 Thousands of Sunni and Christian volunteers who signed up to liberate their native Mosul continue to wait for financial support and weapons a year after the city fell to Islamic State (Isis) militants, IBTimes UK has found during a visit to a training camp in northern Iraq.
Over 7,000 men who fled Mosul and other areas of the Nineveh province when IS invaded Iraq from Syria last summer have signed up to the Hashd al Watani, or National Mobilisation Unit, near the town of Bashiqa in Kurdish-controlled territory close to the IS-held city.
But Colonel Ziad Kader, deputy commander of the camp that provides the training, said the men have had minimal support from the Iraqi state. This contradicts claims by Iraqi Prime Minister Haider al-Abadi that Baghdad wants Sunni fighters involved in liberating Iraq's major cities alongside Iranian-led Shia militias, who won back Tikrit earlier this year.
"There have been many promises of money. But so far, we have received nothing," Kader said.
The situation has been complicated by the recent dismissal of Atheel al-Nujaifi, the former governor of Nineveh province, who paid for the construction of the camp. When Nujaifi was sacked by on 28 May, a fifth batch of recruits were sent away and told to await further orders.
They are still waiting.
On a plateau in the grassy hills near Bashiqa is the sprawling complex of containers and tents, centred by a huge open sided canteen. Here, around 500 men are receiving a crash course in soldiering.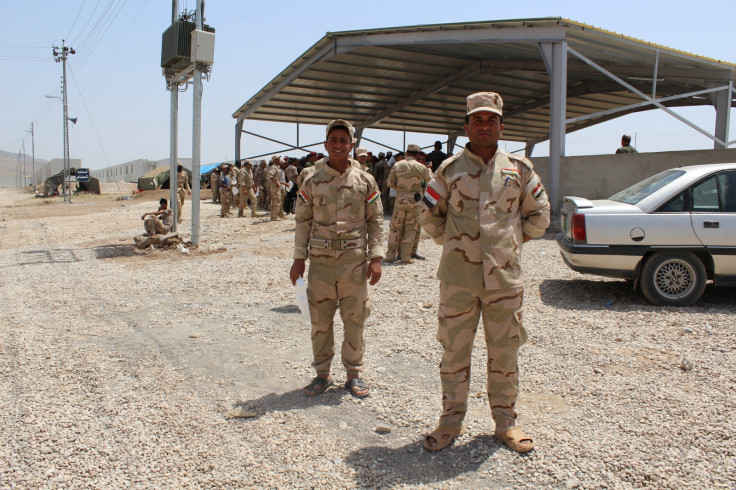 Most modern armies provide their recruits with at least three months of basic training. The men from Mosul have to learn the ropes in three weeks. This includes marching drills around the camp, hand-to-hand combat, basic infantry tactics, and getting to fire off a few rounds on an ancient Kalashnikov.
The recruits wear crisp new uniforms and some have masks pulled over their face. They nod eagerly when asked if they are ready to liberate their city, yet there are few signs of combat readiness. In gun-toting Iraq, the absence of firearms is particularly noticeable.
The instructors are all men with past military experience, says Kader. One man introduces himself as a former boxing champion who is responsible for close combat training. Another says he has Iraqi Special Forces experience. But the gaggle of excited recruits that noisily surround us betrays a distinct lack of order among these men.
Kader dismisses such concerns by pointing out that the Hashd al-Watani are intended to serve as a de facto police force once the Iraqi army rids Mosul of IS, but that contradicts former governor Nujaifi's original intention for his militia.
During a trip to Washington, he claimed that the men received training from US, Canadian and Turkish instructors, and also called for wide-ranging autonomy for Nineveh province after liberation. It is this that some analysts see as the key reason for Nujaifi's downfall.
"His removal is due to Nujaifi's attempts to forge direct military relations with the US and Turkey, combined with a sense that a more effective leader is required to pull together the Mosul provincial council ahead of any operation there," said Michael Knights of the Washington Institute.
The lack of support for the Hashd al-Watani is a surprise given the dire need Baghdad has to reassure Sunnis in IS-held territory that the Shia majority government and its militias serve their interests. Fears of sectarian attacks by Shia fighters has been seen as a key reason for support for Sunni extremists, and a hatred of the government in Baghdad was always prevalent in Mosul and Anbar.
The spectre of Shia militias moving into Sunni territories is the cause of widespread concern, and the largely Shia Hash al Shaabi (PMUs) have been accused of committing atrocities against the Sunni population after retaking Tikrit from IS in April.
The rout of four Iraqi army divisions in Mosul at the hands of the insurgents in 2014 was in no small part due to the hostility of the local population against the largely Shia troops. Taking and holding the city will require Sunni involvement, experts say, and the Hashd al-Watani – all Nineveh natives, half Sunnis and up to a third Christian – could play a valuable role.
"The government has no option but to bring local Sunni fighters into the PMUs. To train them, arm them and integrate them," said Ismael Alsodani, a retired Iraqi army brigadier general who now lives in the US.
There is some indication that this will happen. As plans to create a non-sectarian National Guard stall in parliament, Abadi has recently focused on ways to integrate Sunnis into the forces fighting IS. But that progress has been slow.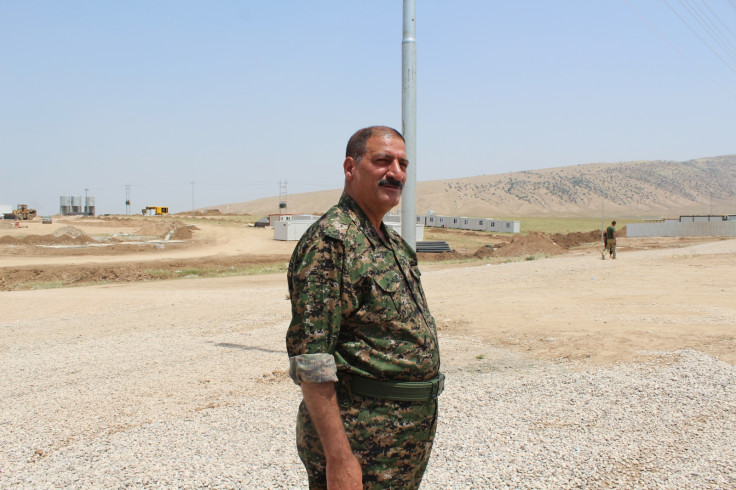 Even if this changes, the men training to retake Mosul are unlikely to benefit. The fall of Ramadi has once again shown up the Iraqi Security Forces and forced Baghdad to commit to pushing IS out of nearby Anbar.
"It's very clear that since Tikrit and Ramadi have shown the fundamental weakness of the Iraqi army that a huge amount of work needs to be done before Mosul can even be considered," said Michael Stephens, head of the Royal United Services Institute in Qatar.
As the government rebuilds its shattered armed forces and prepares for the bloody fight for Anbar, Mosul has slipped down the agenda. Most experts do not expect a move before 2016.
By that time, the last batch of Hashd al-Watani will have been trained, and those crisp new uniforms will be gathering dust. Whether they will ever be worn for their intended purpose is anyone's guess.
© Copyright IBTimes 2023. All rights reserved.