Thousands of Syrians fleeing a fierce battle for the Syrian border town of Tel Abyad between Islamic State (Isis), Kurdish and opposition forces have crossed into Turkey. A Turkish official said that 6,837 people have been admitted since last week.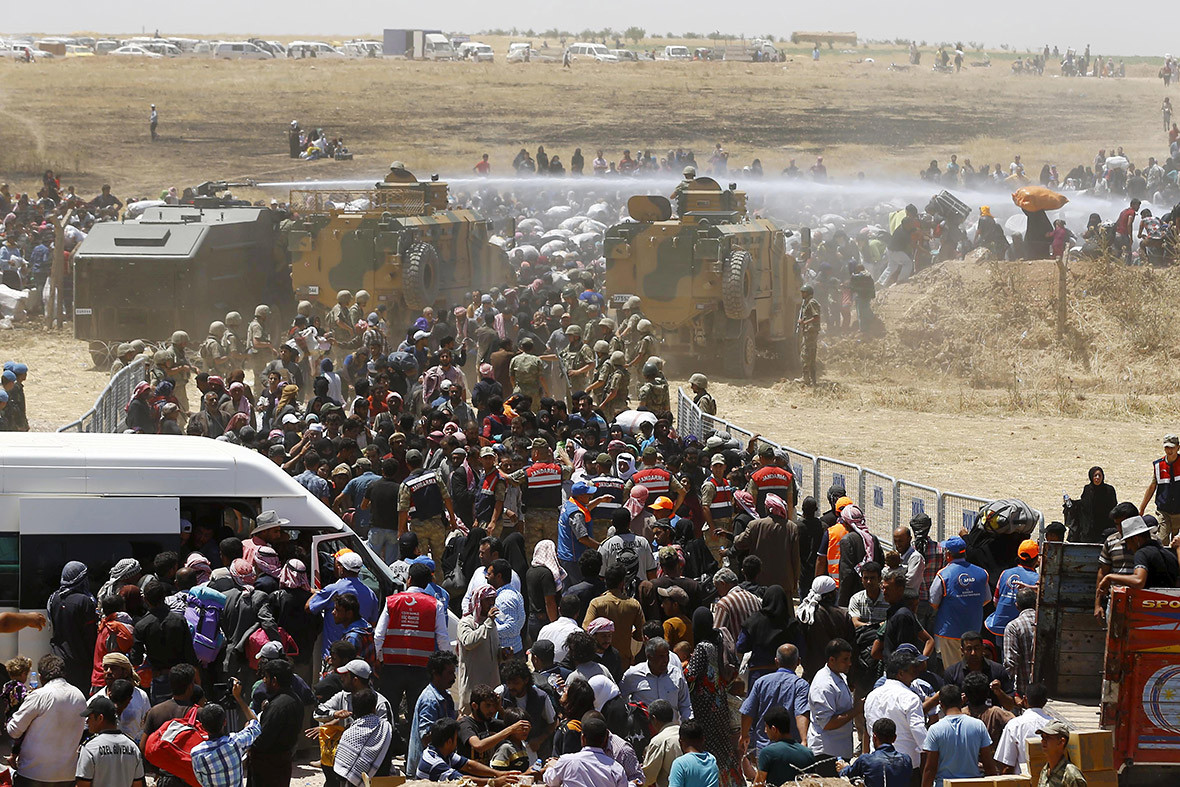 Many of the refugees entering Turkey through a makeshift border crossing are women and children.
Turkish police are helping them through a break in the barbed wire fence.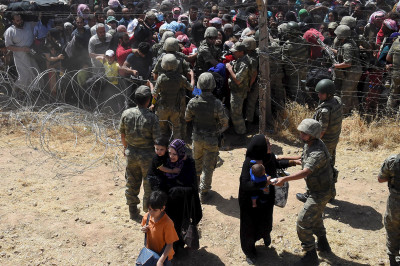 "There are 2,000 people being processed today," the official said, adding that they undergo registration and health checks before being allowed to enter.
Tel Abyad is a key link between Turkey and the northern Syrian city of Raqqa, the de-facto capital of Isis.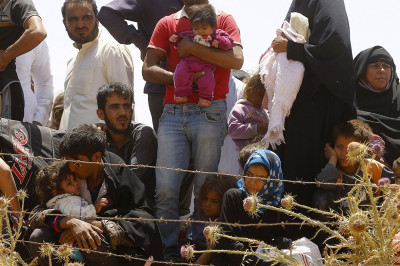 Isis is in control of the border town in Hasaka province. The hardline group last week launched a counter-offensive in the provincial capital, Hasaka city, divided into zones run separately by the government of President Bashar al-Assad and a Kurdish administration.
The Syrian air force has bombed militant posts in a string of villages south of Hasaka, saying it had killed "tens of terrorists and destroyed their vehicles". The US-led coalition also said it has staged air strikes on IS targets in the area.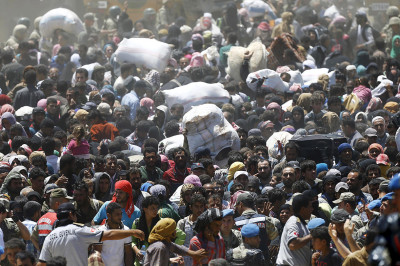 The north-eastern corner of Syria is important because it links areas controlled by IS in Syria and Iraq. Syrian Kurds have also sought to expand their territorial control over a region stretching from Kobani to Qamishli which they see as part of a future Kurdish state.