Isis: Islamic State kidnapper-in-chief Amr al-Absi 'killed in Aleppo'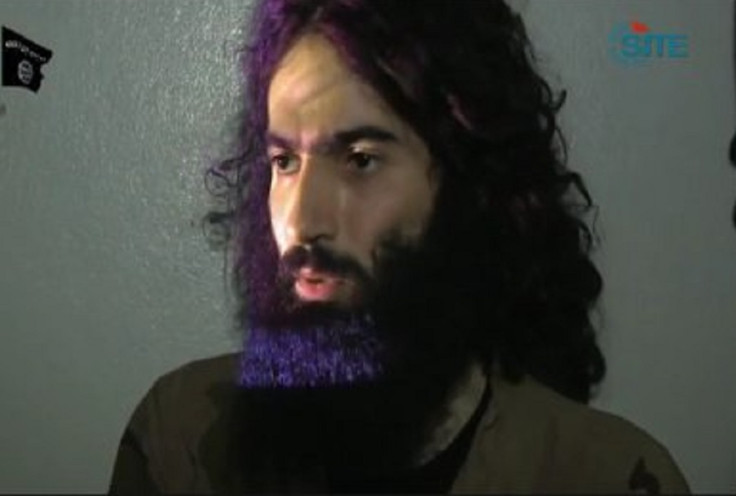 A leading Islamic State (Isis) operative in Syria who oversaw numerous abductions, including those of some Western journalists, has been killed in an airstrike, according to a monitoring group. Amr al-Absi, a Saudi-born Syrian who became infamous as the "kidnapper-in-chief" of IS (Daesh) was killed in Aleppo, said Site Intelligence Group.
Site's head Rita Katz posted on Twitter a photo showing the bloodied face of a dead man said to be al-Absi. It was not clear where exactly the strike took place and who carried it out. If confirmed, the killing would be a major blow to IS' leadership. The 36-year-old played a pivotal role in the jihadi group's first penetration into Syria and later expansion.
The Syrian Observatory for Human Rights (SOHR) said its network of activists on the ground was not immediately able to verify the information. The group however reported at least 18 Russian air strikes across the Aleppo province, including in IS-held areas, on 4 March.
Absi was added to a UN sanction lists against jihadists in September 2015 and described as a member of IS's highest advisory body, the Shura Council, as well as the head of the group's influential media arm.
According to a 2014 report by the US-based Soufan Group, Absi directed IS's online propaganda machine controlling "an army of writers, bloggers and researchers who monitor global media, in particular social media".
He joined IS after his elder brother as the group was still a branch of al-Qaeda in the early stages of Syria's civil war. After his sibling was killed Absi took over a leadership role at the head of a jihadi brigade near Homs, which soon became infamous for kidnappings.
Among the hostages held by his men through the years were reportedly journalists James Foley and John Cantlie, from the US and Britain. Absi is believed to have played a key role in persuading a large number of fighters, including the infamous red-bearded Chechen fighter Omar al Shishani, to defect to IS when its leader Abu Bakr al Baghdadi fell out with al-Qaeda. He was subsequently appointed IS governor of the Aleppo region.
© Copyright IBTimes 2023. All rights reserved.