At least 16 people, including four Christian nuns, have been killed as militants stormed a retirement home in the southern Yemeni port city of Aden, in an incident that local authorities blamed on the Islamic State (Isis).
Gunmen armed with automatic weapons raided the premises in the Sheikh Osman district and opened fire on elderly residents and their carers on 4 March, local authorities said, adding it appeared the victims were summarily executed.
The attackers gained access to the facility upon killing a security guard, according to security officials. They separated at gunpoint four Indian nuns working at the medical facility from others before opening fire on them.
The militants then then handcuffed a number of employees and patients and shot them dead. Photos circulated online purportedly from the scene showed men with their hands tied behind their backs lying lifeless in a pool of blood, with gunshot wounds to the head.
The attackers fled the area before authorities were able to respond. It was not immediately clear what group was behind the massacre.
Both al-Qaeda and the Islamic State (Isis) have a strong presence in the country that has been engulfed in war since last year. The local branch of IS (Daesh) in particular has claimed responsibility for or a string of deadly attacks that has hit Aden in recent months.
A security source speaking to AFP pointed the finger at IS, saying "extremists" with the group were responsible for the retirement home attack. Yemen has been gripped by heavy fighting since March 2015, when Saudi Arabia intervened to push back Shia Houthi rebels that seized the capital and ousted the government.
Aden was also occupied but Saudi-backed forces re-captured it in July 2015. However, security has since remained volatile. IS and al-Qaeda have exploited chaos across the country to pursue their Islamist agenda.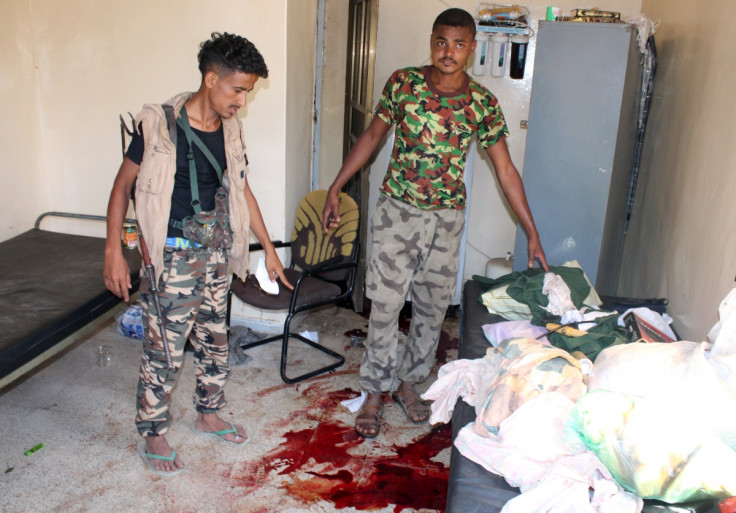 More about Yemen