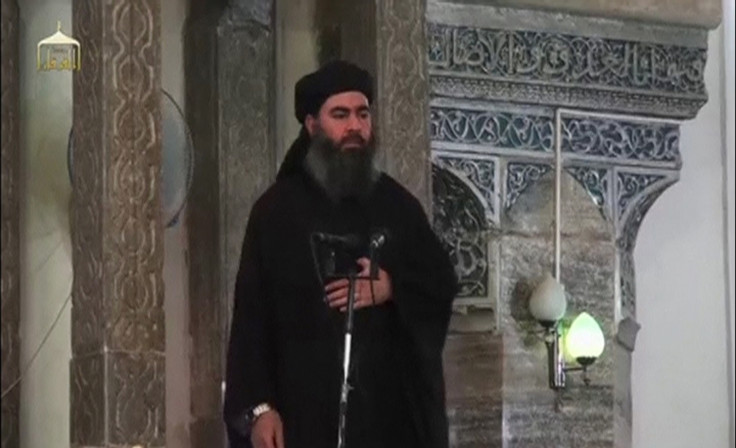 Islamic State (Isis) supporters on Twitter claim the group will soon release an audio statement by incapacitated leader Abu Bakr al Baghdadi, who reportedly suffered spinal injuries in a US air strike.
Supporters claim the film by IS propaganda organisation al-Furqan media will be released soon, entitled March Forth, Whether You Are Light Or Heavy, reports Vocativ.
Baghdadi was reportedly seriously injured in the air strike two months ago west of the IS stronghold in Mosul, Iraq, and has been forced to renounce day-to-day control of the organisation, sources told the Guardian.
IS deputy leader Abu Alaa Afri, a former physics teacher who is believed to have assumed control of the extremist Sunni organisation, was killed in an air strike, according to the Iraqi government.
The ex-teacher, also known as Abdul Rahman Mustafa Mohammed, was at a mosque near Tal Afar, Iraq, that was targeted, Iraqi military spokesman Brig-Gen Tahsin Ibrahim said. However the US-led coalition denies that it targeted a mosque.
In the past al-Furqan has distributed videos of mass executions and killings by IS, while Baghdadi has used audio announcements to call for Muslims to join the self-described caliphate the group has established in Iraq and Syria, and lists jihadist groups that had pledged allegiance to IS.
In the wake of reports that he had been killed or injured, IS released a 17-minute audio recording of Baghdadi calling for followers to "erupt volcanoes of jihad everywhere".