The Islamic State (Isis) offshoot in Libya has suffered significant losses in its two major strongholds of Sirte and Derna, Libya's Islamist Tripoli government has said.
Libya Dawn forces fighting against IS in Sirte claimed to have inflicted a high number of casualties in air raids on the coastal city's former Security Directorate building and other areas held by the Islamist group.
Jamal Zubia, a spokesman for the Tripoli government, told IBTimes UK the last air strikes against IS in Sirte were completed at roughly 9pm on 21 June and Libya Dawn had also hit targets in the town of Nawfliyah on the outskirts of city. He added casualties reported from nearby Ibn Sina hospital as a result of the attack were high but could not give exact numbers.
Describing the strikes as "very successful", Zubia said Libya Dawn was "degrading Daesh [IS] Forces on the ground" ahead of a planned attack. He said he expected Dawn forces to counter attack in Sirte, where they lost ground earlier in June, before the end of Ramadan.
IS has now has virtually no presence in Derna, where up until the beginning of June it held the balance of power in the city.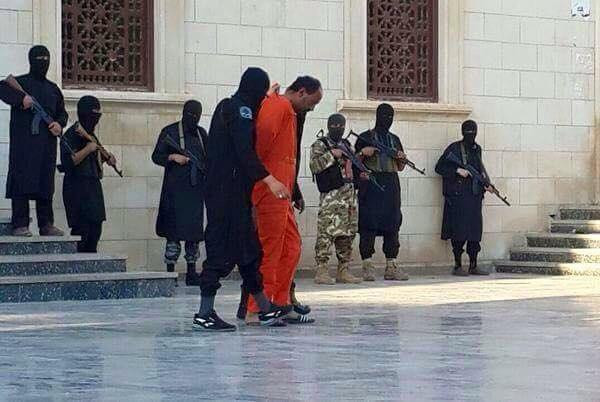 The Libyan News Agency (Lana), which is linked to the Tripoli government, reported on 20 June that dozens of IS militants were killed as forces from the Derna Mujahideen council, a coalition of Al-Qaeda linked militias, including Ansar Al-Sharia and Abu Salim Martyrs' Brigade, pushed IS out of its last bastion in the eastern of Fataeh.
Zubia said the Derna council, which is loyal to Tripoli, was now going though the process of clearing explosive devices left by IS during its retreat and was on the watch for suicide bombers from the group.
Some of the worst atrocities in Libya have been carried out by IS in Derna. At the beginning of June, the militant group beheaded a postal worker who it claimed had volunteered to fight with the Libyan National Army.
The jihadi group has increasingly targeted migrants working in Libya or those travelling through the country to board boats to Europe. In February, IS executed 21 Egyptian Coptic Christians on a Libyan beach. In April, the group beheaded 30 Ethiopian migrants and published propaganda showing the murders online.
IS has exploited a political vacuum in Libya over the past year, using a stalemate between the country's two rival governments to exert its control. A number of Islamist militias, remnants of Libya's 2011 liberation war, have allied themselves with the group.