Libya: Armed group kidnaps 10 Tunisian consulate staff in Tripoli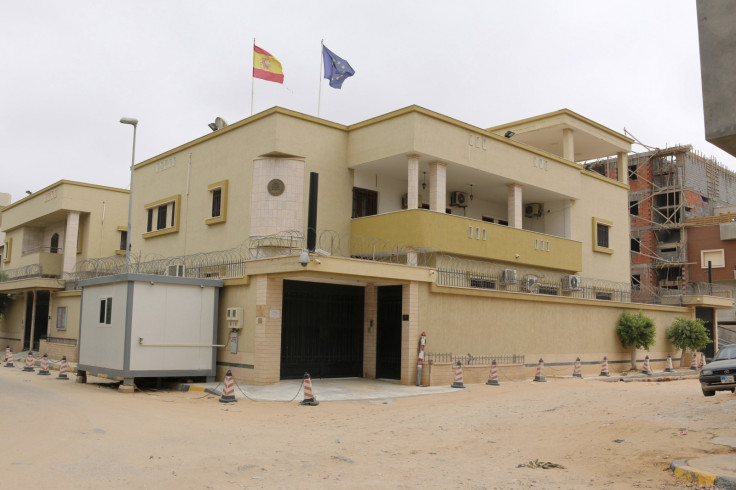 An armed group has stormed the Tunisian consulate in Tripoli and abducted 10 people from the staff, according to the Tunisian foreign ministry.
The attack is the fourth against a diplomatic mission in the Libyan capital this year.
The ministry said in a statement that the incident was a "blatant attack on Tunisian national sovereignty and a flagrant violation of international laws and diplomatic norms".
Tunisia is one of the few countries that still has a diplomatic mission in Libya.
Earlier in April, suspected militants of the Islamic State (Isis) detonated a bomb outside the Spanish Embassy in Libya.
Before that, gunmen opened fire on the South Korean embassy in the city, killing two Libyan guards. Hours later the Moroccan diplomatic compound was damaged by a bomb blast.
In February the Iranian embassy was hit by a double bombing, also claimed by IS, while several people were wounded in another bomb attack against the Algerian mission a month earlier.
In recent months, IS has exploited the years of chaos that followed the overthrow of late dictator Muammar Gaddafi to take command of the country.
Adopting a strategy similar to that the group used in Syria, it has won the allegiance of local Sunni extremists and subsequently infiltrated several coastal cities.
Libya is locked in a three-way power-struggle pitting forces loyal to the internationally recognised government against Libya Dawn, an umbrella group including radical and moderate Islamists that controls Tripoli and has formed a rival administration, and IS affiliates.
© Copyright IBTimes 2023. All rights reserved.