Isis in Libya: Red warning issued for nation's ancient treasures over threat of Daesh destruction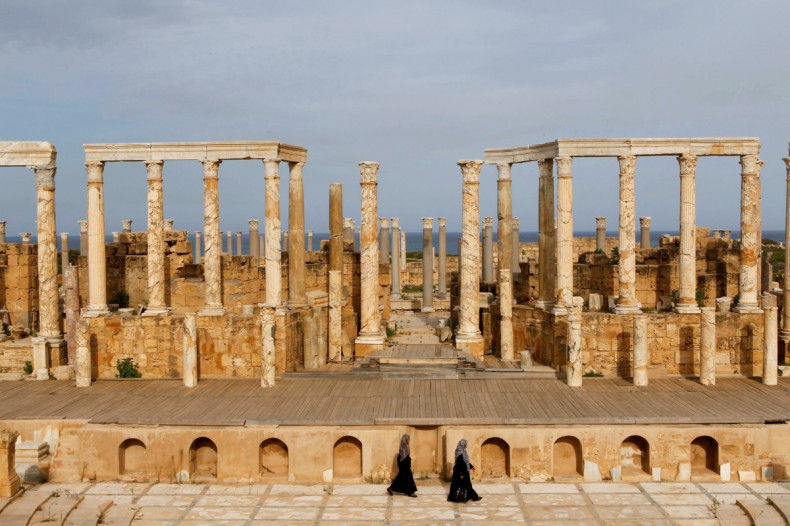 The rapid advance of Islamic State (Isis) into the Libyan town of Sabratha, home to an almost perfectly preserved 3<sup>rd Century Roman Theatre, along with the general deterioration of security in the North African state has fuelled fears of widespread pilfering and destruction of the country's ancient sites.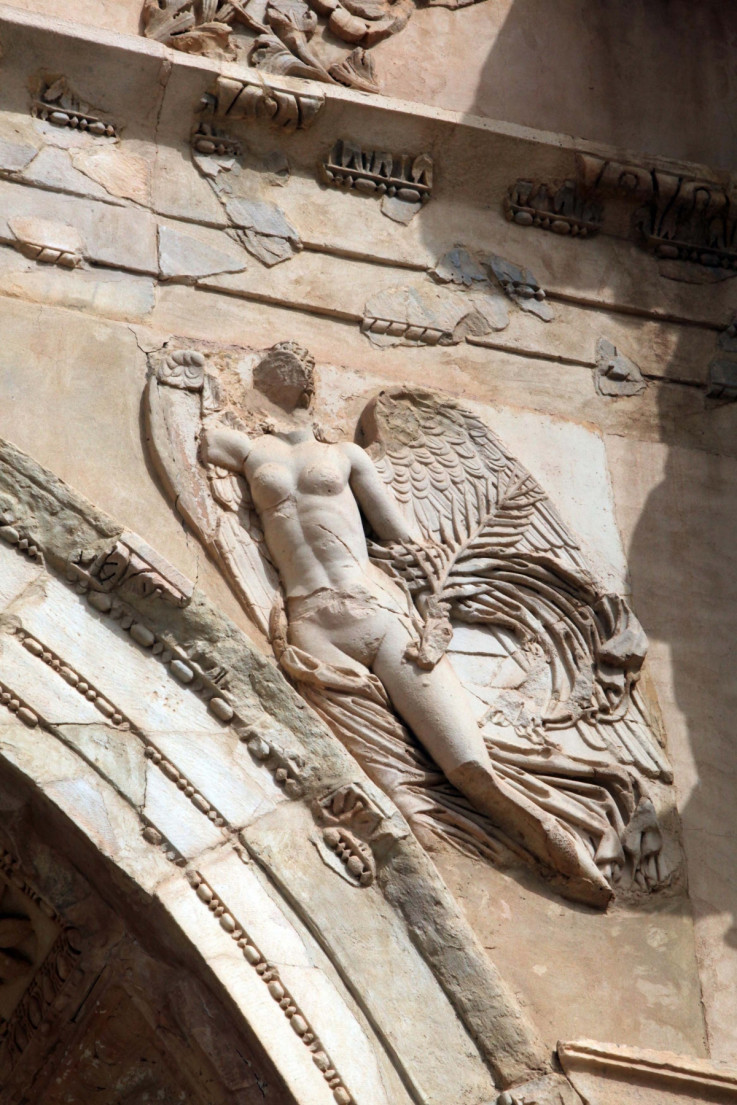 A detail is seen at the historical site of Leptis Magna, listed as a World Heritage Site
Reuters
In response to the threat, the International Council of Museums (ICOM), a UN body backed by the US state department and Interpol, has issued an emergency red list, a catalogue of Libyan treasures at risk of being destroyed or sold on the black market amid fears that Libya could be the country to fall victim to Daesh's (IS's) cultural vandalism.
Along with Sabratha, where IS made a show of strength on 10 December, Libya holds five Unesco world heritage sites covering thousands of years of history. They include: Cyrene, a Greek colony founded in 631 BC; Leptis Magna, the Roman seat of power in North Africa; Tadrart Acacus, with prehistoric rock art sites dating from 12,000 BC to 100 AD; and Ghadames, one of the oldest pre-Saharan cities still in existence.
ICOM has identified the IS threat to Greek and Roman artefacts in Libya, saying: "IS has moved from east to west, to Derna, Sirte and Sabratha. While there is currently no known effort to deliberately erase the past, like in Iraq and Syria, theft, looting and destruction is affecting certain world heritage sites and several Sufi mosques in Tripolitania."
Among the artefacts now at the risk of looting are objects from pre-history to the Arab Conquest a period from 4000 BC to AD 642 and from the Golden Age of Islam and the Middle Ages.
IS, as it seeks to impose its dominance over Libya from its Sirte stronghold to the east, may look to make a show of strength through the kind of ostentatious iconoclasm exhibited by IS in Syria at Palmyra. The militant group destroyed the centuries-old Temple of Baalshamin at the ancient ruins, as well as a series of columns and other Roman temples.
IS is pushing on the door not only of Sabratha and its theatre but also Khoms and Leptis Magna, where it recently killed five members of the military police in a car bomb attack and wounded 14 others.
Other Islamist groups have destroyed cultural sites in Libya in the wake of the 2011 revolution. Along with attacks on Sufi mosques and mausoleums in Tripoli, Commonwealth war graves were also destroyed near Benghazi by groups linked to al-Qaeda. Other sites have been damaged accidentally during fighting. An Ottoman-era castle in Murzuq was damaged by a shell that struck its outer wall during clashes.
ICOM said: "The slow but steady disappearance of Libya's cultural witnesses of the past has rendered evident the need for immediate action that will help protect them.
"The threat of systematic damage to cultural heritage sites is of great concern. The losses endured are leading to the historical impoverishment of a country with an exceptionally rich cultural heritage."