Hannibal Gaddafi: Lebanon officials issue arrest warrant for son of former Libyan dictator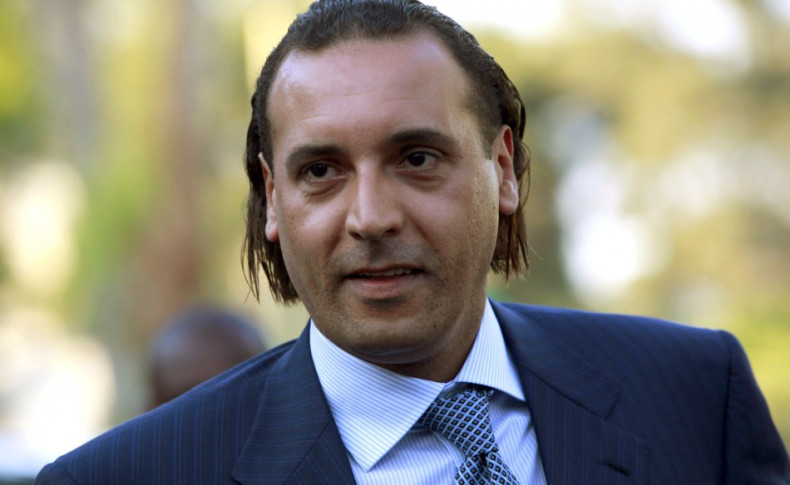 Officials in Lebanon have issued an arrest warrant for Hannibal Gaddafi the 40-year-old son of the former Libyan dictator Muammar Gaddafi, over the disappearance of a Shiite cleric in 1978.
Associated Press reported that the warrant for Hannibal's arrest was issued by the Lebanese palace of justice, so that the son of the Libyan autocrat could answer questions over the disappearance of Imam Moussa al-Sadr who never returned from an official visit to Libya 37 years ago.
While Lebanon has always blamed Gaddafi for the disappearance of the religious figure, the reasons for his arrest are not immediately clear. Hannibal, one of the last of Gaddafi's sons still free of Libyan jail, was three years old in 1978. He fled Oman for asylum during the Libyan revolution in 2011.
On 11 December, Hannibal was briefly held by a Lebanese militia, again demanding information about the disappearance of al-Sadr. He was later released to police and then freed.
Saadi Gaddafi, Muammar Gaddafi's ostentatious football-playing son, was extradited from Niger to face trial for crimes perpetrated during the Libyan revolution. Saif Gaddafi, the heir apparent to the Gaddafi regime, has been sentenced to execution for his role in the regime's crackdown though his sentence is subject to an appeal.
Cruel and unusual: The Gaddafi family tree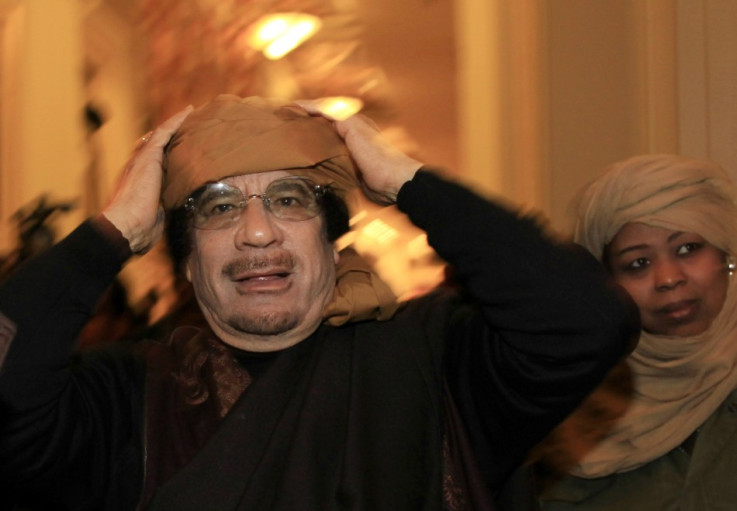 Colonel Gaddafi ruled in Libya for 42 years
Reuters
Muammar Gaddafi: Ruler of Libya for 42 years was killed by rebels at the close of the country's 2011 revolution.
Widow Safia Farkash: Mother of seven of Gaddafi's children, she fled to Oman via Algeria following the revolution in Libya.
Muhammad: The only child from Gaddafi's first marriage; captured by rebels during the war but escaped. He was granted asylum in Oman after fleeing to Algeria.
Saif al-Islam: Sentenced to death for his role in the crushing of peaceful protests during the Libyan revolution. He is held in Zintan.
Al-Saadi: A former footballer, who paid Italian clubs to let him play for them, Saadi Gaddafi declared himself a Salafist while in exile in Niger but was extradited back to Libya after he was accused of political activism.
Mutassim: A senior military figure in Gaddafi's army, Mutassim was the most active of the Gaddafi clan in prosecuting the crackdown against protesters. He was captured in 2011 and was executed with his father in Sirte.
Hannibal: Had several incidents with international police forces. He faced charges in Geneva for attacking hotel staff and allegedly beating up his wife in a central London hotel. He has been granted political asylum in Oman.
Aisha: Was asked to leave Algeria after she vandalised a presidential residence during the revolution. She is also now in Oman.