Isis Libyan Allies Behead General Khalifa Haftar's Soldier in Shocking Video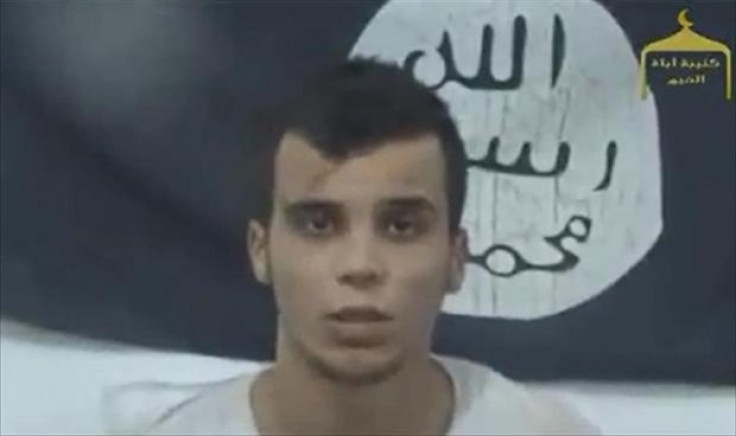 Islamist militants affiliated to the Islamic State (Isis) in Libya have posted online a gruesome video showing the beheading of a young secular fighter.
The footage, styled after the Islamic State's infamous on-camera executions of western hostages, is the first video of its kind to be shared online in the crumbling North African country.
It features Ahmed Muftah el-Nazihi, a captured soldier who fought with forces led by Khalifa Haftar - a rouge general who has launched a campaign against jihadi groups with the backing of Libya's frail government.
Masked men with the Father of the Injustice Battalion, a sub-faction of the Islamist umbrella group Ansar al-Sharia, force el-Nazihi to recite a message before proceeding to cut his neck with a knife, and then place his severed head on his back.
"I advise those who were with me . . . to leave these activities and go back to their houses or they will face the same destiny: beheading," he says in the three-minute video, according to a translation by The Times.
A message introducing the footage says the beheading is in retaliation to military actions carried out by Haftar's forces.
The general is currently fighting to wrestle control of Benghazi, eastern Libya, from Islamist rebels.
The video was released a day after the headless bodies of three young Libyan activists were found near the eastern city of Derna.
The three - Mohamed al-Mesmari, Siraj Ghatish and Mohamed Battu - used social media to report on the plight of their city, which is controlled by the Islamic Youth Shura Council, another group linked to Ansar al-Sharia.
The jihadist movement has imposed strict Sharia Law across the Derna, also carrying out public execution and floggings.
Ansar al-Sharia has recently pledged its alliance to the Islamic State, which controls large parts of Iraq and Syria.
Libya has been in turmoil ever since the removal of Muammar Gaddafi from power. The struggle for power currently includes Haftar's forces, two rival governments and several Islamist militias.
Today at least three people were killed in a bombing in the eastern Libyan city of Tobruk, where the internationally recognised government has fled after it was forced out of Tripoli by militias.
Another unofficial government has since been appointed and operates from the capital.
© Copyright IBTimes 2023. All rights reserved.