Isis Militants Destroy Tomb of Jonah in Mosul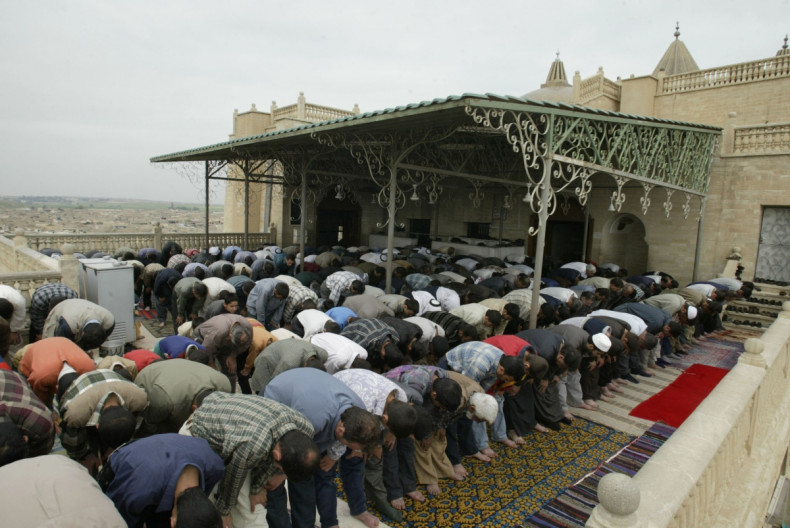 Isis militants are believed to have destroyed the tomb of Jonah: a key figure in Islam, Christianity and Judaism.
Unverified footage posted on YouTube shows militants in Mosul planting explosives around the tomb in The Mosque of the Prophet Yunus. (Yunus is the Arabic name for Jonah.) The explosives are then detonated remotely.
In Judeo-Christian traditions, Jonah was swallowed by a great fish or a whale, but does not abandon his faith in God.
Isis currently controls swathes of Syria and Iraq, and is locked in combat with Iraqi and Syrian government forces.
The group's professed aim is to establish an Islamist caliphate across the region, and it has imposed Sharia law in the towns it occupies.
Isis adheres to a Puritanical strand of Islam, that hold worship of shrines and other sacred sites to be idolatrous.
Biblical scholars believe that Jonah may be more a mythical figure than historical, and in the Judaic tradition he returns to his hometown of Gath-Hepher after his mission to Nineveh.
The mosque traditionally held to be Jonah's resting place stands on an archaeological site dating to the eighth century.
The tomb was renovated under Sadam Hussein's regime in the 1990s, and until recently was popular with religious pilgrims.
The site holds particular resonance for many Christians.
"In Christian tradition, the story of Jonah is an important one. Jonah's descent into the depths in the belly of the great fish and subsequent triumphant prophetic mission to Nineveh is seen as a reference to and prototype of the death and resurrection of Jesus," Joel S Baden, professor of Hebrew Bible at Yale Divinity School, and Candida Moss, professor of New Testament and early Christianity at the University of Notre Dame, write in their CNN blog.
They refer to the destruction of Jonah's tomb as "an attack on both those Christians living in Iraq today and on the rich, if little-known, Christian heritage of the region".
This month Christians fled Mosul after Isis issued a declaration warning them to convert to Islam, pay a fine, or face "death by the sword".
Mosul, Iraq's second largest city, is near Nineveh, a key site in the ancient world.
Isis has also blown up Sunni and Shia holy sites in the city.
Human Rights Watch has reported Isis destroyed seven Shiite places of worship in the predominantly Shiite Turkmen city of Tal Afar, about 31 miles (50 kilometers) west of Mosul, last month, citing local sources.