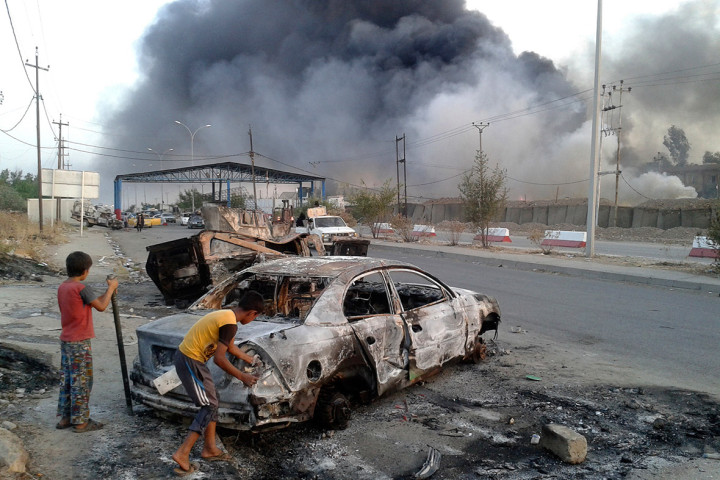 Fighters of the Islamic State [IS] have opened fire at an Iraqi government building in central Ramadi, according to local officials.
Photos have emerged on social media of IS militants driving through the streets of Ramadi and waving their black and white flag.
Ramadi, 90km (55 miles) west of Baghdad, is a majority-Sunni Muslim city in the province of Anbar.
The centre of the city has remained under the Iraqi government's control but neighbourhoods around the city have been captured by the militants.
Hathal al-Fahdawi, an Anbar Provincial Council member, said that the attacks started at 0300 local time.
The village of Al Shujairiya, 20km east of Ramadi, was captured by the militants where fighting continued and Iraqi security forces killed 12 IS fighters who attempted to raid a mosque, a local tribal leader told Reuters.
Iraqi authorities, army and tribal fighters were being sent to the cities as reinforcements against the terror group.