ISIS Beheading Video: Frenchmen Mickael Dos Santos Goes From Techno Dancer to Islamic Executioner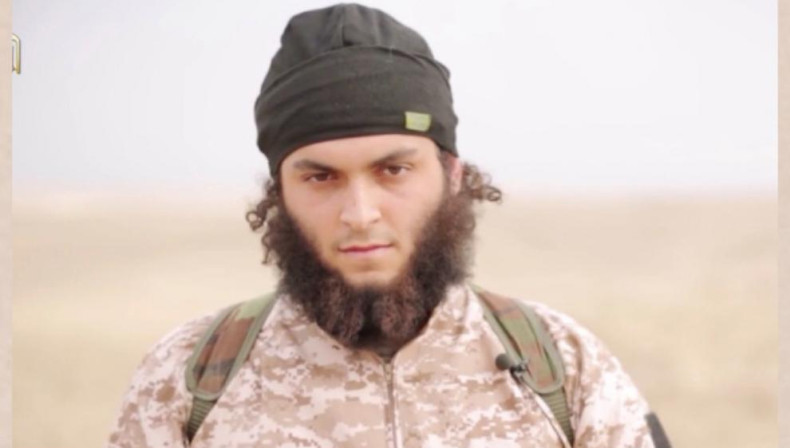 A French jihadist who appeared in a graphic beheading video released by the Islamic State was a devout Christian who enjoyed dancing to electro music and playing football before becoming influenced by radical Islam, local media reported.
Authorities in Paris named Mickael Dos Santos, 22, from the suburb of Champigny-sur-Marne, east of the capital, as the second French national featured in footage showing the summary killing of a group of Syrian soldiers and a US aid worker.
Like the other Frenchmen identified in the video -- Maxime Hauchard -- Dos Santos came from a Catholic background with no links to the large Arab immigrant community living in Paris suburbs.
His grandmother, Maria, told Le Monde newspaper, the family moved to France from Portugal decades ago.
Both Maria and her daughter, Dos Santos's mother, Ana, worked as housemaids in the Paris area, while the jihadist's father is a builder.
The 71-year-old woman said she was at loss when she saw her grandson's bearded face on television, among those of the Islamist executioners.
"I recognised him straightaway," she told the newspaper. "He was so kind. They must have drugged him to become like that. He was Catholic, he went to Sunday school".
Friends said Dos Santos converted to Islam in his teenage, about four and a half years ago and subsequently "drifted" towards extremism.
Before, he enjoyed dancing the Tecktonik, a frenetic street dance style that became massively popular in city suburbs across France in mid-2000. He also played football for a local football team, with his coach describing him to SoFoot website as "a very good player".
His ex-girlfriend told Le Monde that Dos Santos suddenly changed after attending a business course with a Muslim friend in 2009.
"All of a sudden he started talking about the Koran," the girl said. "He asked me to wear the veil and quit school. That's when we split up."
Neighbours said he started growing a beard and wearing the djellaba, a traditional northern African robe.
Authorities said he left his family house, where he lived with his parents and two younger brothers, to travel to Syria in August last year.
He left behind a farewell letter, in which he urged his parents to convert to Islam, according to Le Parisien newspaper.
"I love you mom, it might be that I haven't showed it to you a lot but I love you very much and dad too," he wrote. "I will never forget you. Convert to Islam Mom and you will be happy. Convert to Islam and we will see each other in heaven."
The 22-year-old is now a fighter with the Islamic State group, known by fellow militants with his nom de guerre, Abou Uthman.
He reportedly holds a Twitter account under the same name and his postings include numerous graphic photos depicting killings and beheadings of rival fighters, as well as combat scenes, with a recent emphasis on slurs against on Kurdish female fighters.
French security services have confirmed he is among the 18 Islamist militants that are seen slashing the throats of as many soldiers loyal to the regime of Bashar al-Assad in a 16-minute video circulated online at the weekend.