Isis News: Denver Teenage Girls Detained in Germany 'Planned to Join Islamic State'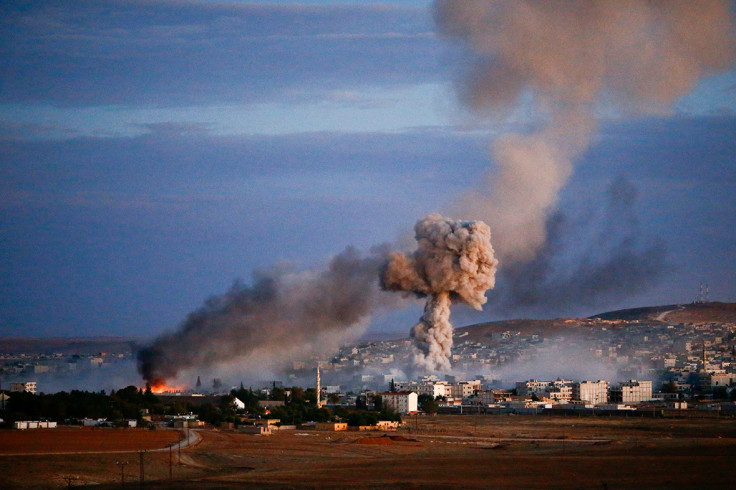 Three American teenagers in Germany have been detained while allegedly travelling to Syria to join Isis, according to reports.
The girls, who are from the Denver area, were caught by the FBI after they were trying to "fulfil what they believe is some vision that has been put on a slick media campaign" by the Islamic State (Isis). Two of them are sisters, aged 15 and 17, from Somalia and the 16-year-old is from Sudan, according to authorities.
After being held upon their arrival in Frankfurt airport, the girls - who have not been identified - were sent back to the US. It is unclear whether they will be charged with anything as they are minors.
"FBI Denver Division is aware of the situation and assisted with bringing the individuals back to Denver. The juveniles are safe and reunited with their families," FBI Denver spokeswoman Sue Payne said.
The eldest of the trio appeared to have organised the trip. The bureau chief of the Arapahoe County Sheriff's office, $2,000 (£1,241) were missing from the father of the two sisters.
According to Glenn Thompson, bureau chief of the Arapahoe County Sheriff's Office, $2,000 was missing from the father of the two sisters.
Officials said the teens were part of a trend of "disaffected youth" who are lured into joining jihadists in Syria and Iraq.
Earlier in September, an undercover video report in Syria's northern city of Raqqa, the unofficial capital of Isis, shed a light on French women choosing to abandon their previous Western lives to join jihad in the Middle East.
French citizens have joined the Islamist militias in Iraq and Syria in droves in recent months.
French police arrested and placed into custody six people in Lyon, including two minors, on suspicion of luring young women for the jihad in the Middle East.
© Copyright IBTimes 2023. All rights reserved.