Lyon: Six Arrested for Pimping 'Jihadi Brides' to Isis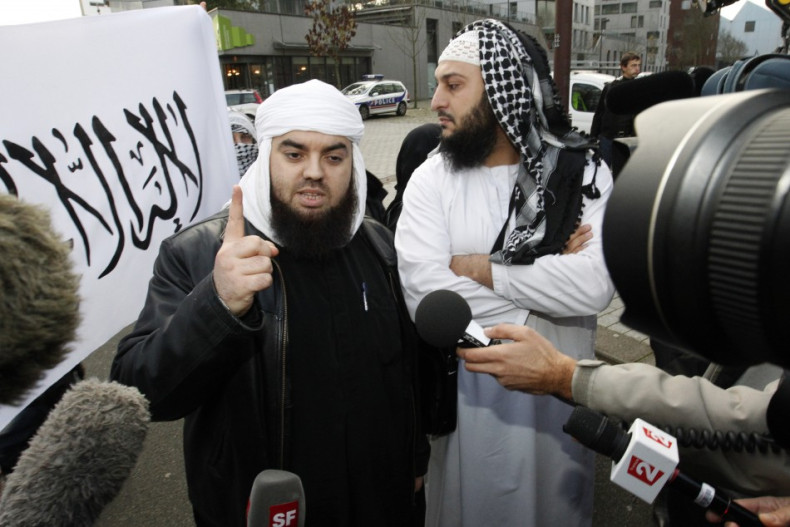 French police have arrested and placed into custody six people in Lyon, including two minors, on suspicion of recruiting potential jihadists for the Islamic State (also known as Isis) in the Middle East.
The operation was carried out in Meyzieu and Vaulx-en-Velin, two communes or townships in the banlieues of France's second city. Among the arrested were three men and a woman, suspected of recruiting young women for the jihad in Syria and Iraq. Police also seized handguns, according to news agencies.
Other people detained included a brother and sister and a suspect linked to the French Islamist group Forsane Alizza (Knights of Pride), which was dissolved in 2012.
Forsane Alizza called for Islamic Sharia law to be introduced worldwide and for France to become an Islamic caliphate. It challenged the government's ban on wearing the veil in public.
It was banned after a government investigation by former interior minister Claude Gueant, under accusations of being an armed militia and violating the principles of the French Republic.
Mohamed Merah, the French gunman of Algerian descent who shot dead seven people in Toulouse, was alleged to be associated with the Islamist group.
The police operation came as the National Assembly, the lower house of the French parliament, is considering a bill to reinforce the anti-terrorism arsenal in the country. Its main measure is the administrative ban on would-be jihadists to Syria and Iraq, to prevent the departure of potential terrorists to the Middle East.
About 930 French citizens are said to be involved in Islamist movements in Syria and Iraq - with 350 already on site, 170 in transit to the area and 230 attempting to leave.
The numbers have increased 74% in the past eight months, according to government figures.