The lawyer for the families of three London schoolgirls who left the UK to join the Islamic State (Isis/Daesh) in Syria has revealed contact with them has been lost since air strikes were stepped up. Fears have grown for the whereabouts of Bethnal Green Academy pupils Kadiza Sultana, Shamima Begum, and Amira Abase, with the last communication with the trio said to be "weeks ago".
The teenagers were aged 15 and 16 when they fled the UK to become so-called "Jihadi brides" in February 2015, travelling to Syria via Turkey. Two of the three were reported to have already married militants in Raqqa.
Tasnime Akunjee, the lawyer for the three girls' families, told BBC Radio 4's Today programme on 19 January: "They are in Raqqa, or were there certainly up until a few weeks ago. Contact has been lost with them for some weeks now."
Agreeing that Raqqa was a "hellishly dangerous" place to be, he added: "We have no idea what their status is at the moment. Communication went down when the bombing by the Russians and other forces escalated."
With IS communications targeted by coalition forces, Akunjee said: "When you have that warzone strategy in front of you, what can parents halfway across the world do to communicate with their children?"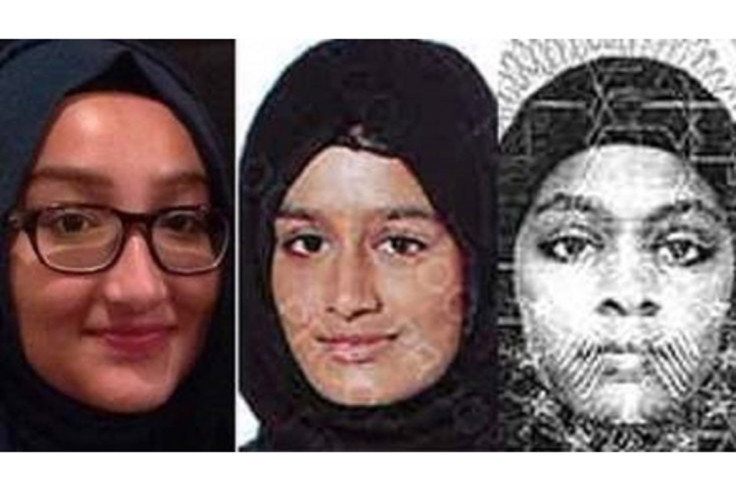 His comments come on the same day Education Secretary Nicky Morgan is due to visit the girls' former school to launch a new website designed to protect children from extremism. The website will warn parents and teachers about "excessive time spent online or on mobile phones" as well as being wary of children with a "susceptibility to conspiracy theories and a feeling of persecution".
Morgan will outline plans to make schools help stop teenagers travelling abroad to fight alongside groups like IS. Plans include making sure schools tell local authorities about pupils who stop coming to school.