Families fleeing Islamic State (Isis) violence in the city of Mosul in Iraq are seeking temporary shelter in Makhmour, around 40 miles south of the IS stronghold. A youth centre in the town is currently housing more than 2,000 people, all of whom are exhausted by the long journey they have made. There they are given food and water by Iraqi security forces.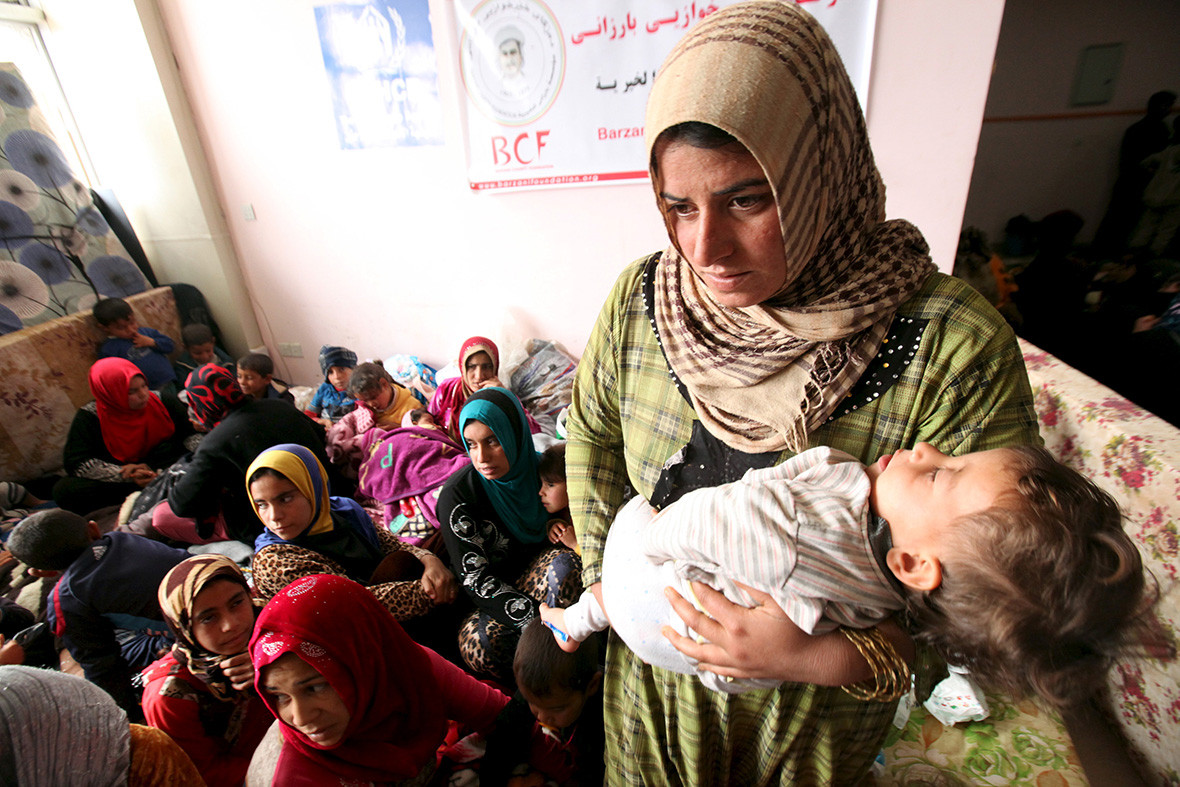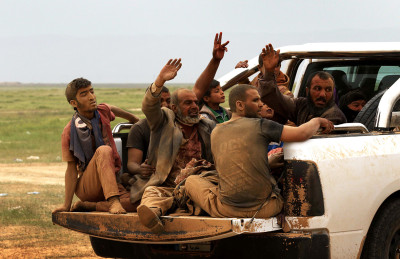 Mosul is still home to more than a million people, now under the occupation of IS militants, who took over the city in June 2014. Those who remain in the war-torn city live in fear. Residents are not permitted to leave IS-controlled areas, and are executed if caught. Prior to the invasion, roughly half a million people escaped, after warnings from Kurdish intelligence that the city would be attacked, which were ignored by the government.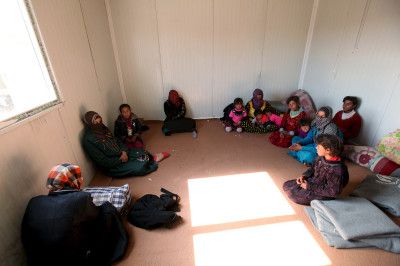 Iraqi government forces have pledged to retake Mosul later this year, but progress has often been fitful. On 24 March, Iraqi troops were deployed to the Makhmour area, where they set up base alongside the Kurdish Peshmerga and US forces. The areas is set to be the the base for first phase of liberation of Mosul and the surrounding areas.
However, claiming back the territory is not the only priority. They also need to win back civilians, many of whom initially welcomed the militants, viewing them as an escape from a government which they believed to be biased and heavy-handed.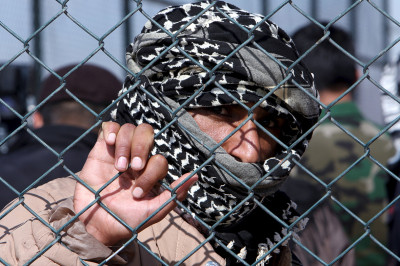 US and Iraqi military officials have been discussing a plan to retake Mosul, which fell to IS in June 2014. US President Barack Obama will have the chance to decide on whether to increase the number of US forces in Iraq in the coming weeks, according to Marine General Joseph Dunford, chairman of the Joint Chiefs of Staff. The extra troops would bolster the capabilities of Iraqi forces preparing for a major offensive.