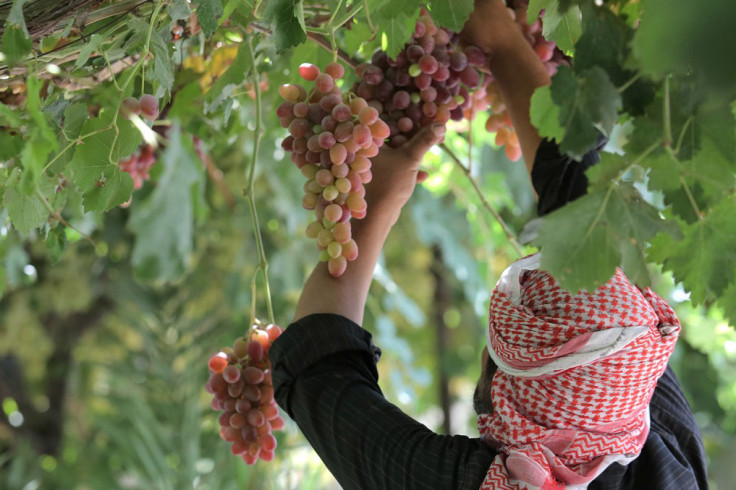 A sophisticated and intense propaganda campaign by Islamic State (Isis) is intensifying its efforts to prove that it is a genuine nation, a study has revealed. During the Islamic month of Shawwal (17 July-15 August 2015), counter-extremist think tank Quilliam recorded 1,146 instances of propaganda, of which more than half focused on civilian life and statehood in IS-controlled territories.
In order to sell itself as a viable and functioning state, the report notes that the organisation "is showing that it can be a real, practicable alternative to the status quo" where civilian life is possible and indeed, "the only feasible option for Sunnis." During the course of the month, the security think tank documented all announcements, broadcasts and publications which could clearly be traced to IS' media teams (from west Africa to Afghanistan).
During the month-long period, data shows that IS' media arm produced 892 reports, rulings, videos and radio programmes and covered six core themes. These were: war, brutality, victimhood, mercy, belonging and civilian life. According to the figures, the narrative of brutality, mercy and belonging were present in 31 out of 892 cases and they "are now vastly outnumbered by propaganda prioritising the others".
"What did surprise me was the volume of it. We're talking about just under 40 separate units of propaganda a day," the report's author and senior researcher at Quilliam, Charlie Winter told The Independent. "It's really pushing the idea of it being a land of plenty. That's the ingenuity behind IS' propaganda, it's very strategic.
"It's an industrial-scale attempt to create a pervasive image of life going on as normal within the borders of the IS. It's a way of buoying up support at home," he added. "There needs to be as much understanding of what Isis is doing as possible. We can only have a strategy to challenge something if you understand what you're challenging."
In terms of governance, 135 events focused on IS presenting itself as a body capable of providing state services. "The breadth of this particular stream of media is impressive; photo reports and videos emerge on a daily basis showing the group administering its civilian population, cleaning the streets, fitting electricity pylons, fixing sewage systems, purifying water, collecting blood donations, providing healthcare and education," the report said.
Earlier this year, IS released a promotional video of the Islamic State Health Service (ISHS) modelled on NHS-style branding, complete with a doctor wearing blue scrubs similar to the ones worn by healthcare professionals in the UK.
IS' extensive and detailed propaganda campaign stretches to include what may at first seem superfluous, including nature and landscapes. According to the data, there were 31 photo reports depicting things of beauty, such as rare birds, breaking dawn and brightly lit bridges. At first sight, this may seem excessive, but by incorporating all aspects of daily living into its propaganda, "life is romanticised by IS' propagandists with promises of a bucolic, rural existence – not, contrary to the popular view, by promises of a 'five star jihad'".