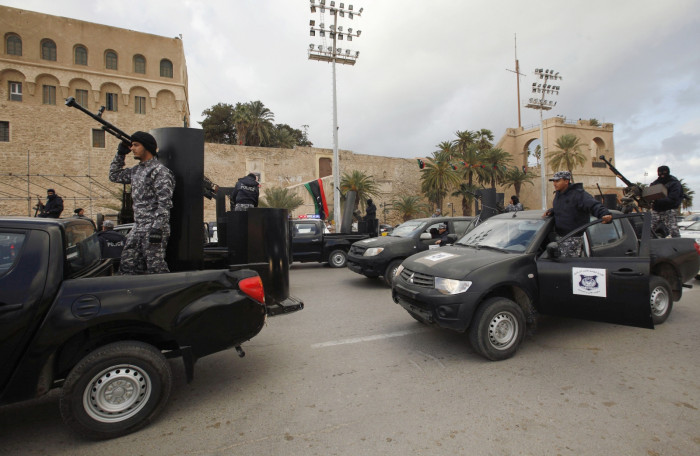 Libya's government has sent troops to the coastal city of Sirte to confront Isis militants who are believed to be controlling the area and where the Egyptian Coptic Christians were abducted prior to being beheaded near Tripoli.
The government has sent Misrata's 166 battalion to secure key buildings and state institutions in Sirte. Egypt has already pounded Isis camps and weapons storage sites in Derna.
Libya has descended into chaos in the three years following the short-lived Arab Spring and death of Muammar Gaddafi, with battles between rival militias for control of key cities and oil refineries. Isis-affiliated militants control Derna and Sirte whereas the capital, Tripoli, and cities of Benghazi and Misrata are controlled by Libya Dawn, led by Omar al-Hassi.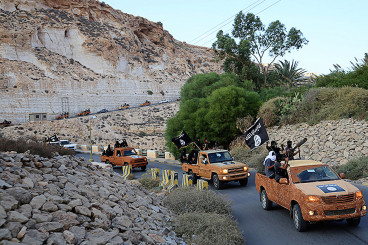 al-Hassi condemned Egypt's bombing raids as terrorism and asked the international community to "condemn this hostile aggression, and pressure the Egyptian government to stop it."
However in contrast the rival UN-recognised government, led by Prime Minister Abdullah al-Thinni. pleaded for military intervention by the West and called for air-strikes on Tripoli, which was hit by Isis in January. 10 people died - five of them foreign - in a suicide attack on the seafront Corinthia Hotel.
Egyptian President Abdel Fattah el-Sisi has called for an international coalition to confront Isis and bring peace to Libya. The United Nations Security Council will meet on Wednesday to discuss a crisis which has left up to 400,000 people displaced by violence and brought Isis to the southern shores of the Mediterranean.
There has been widespread anger in Egypt, closely resembling that which followed the horrific burning alive of pilot Moaz al-Kasasbeh in his homeland of Jordan. Like Jordan, Egypt swiftly responded, vowing to wipe out Isis wherever they find them. The problem for many governments is that this may be exactly what Isis wants.