Libya: Egyptian troops launch ground attack in Isis-held Derna 'capturing 55 militants'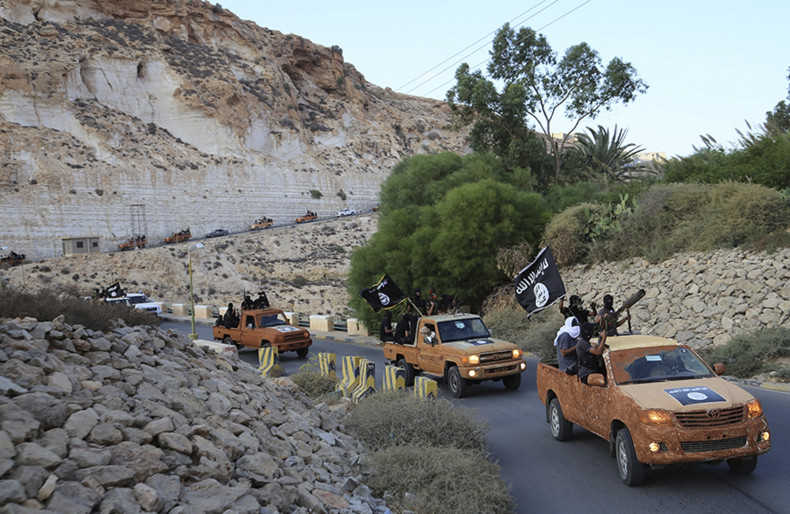 Egyptian special forces have allegedly launched a ground attack in Libya's Islamic State-held Derna capturing dozens of Islamist militants, according to Egyptian and Libyan reports.
Ansa news agency cited unnamed local sources as saying that an Egyptian commando stormed the eastern Libyan town, a stronghold of the Islamic State (Isis) there, "capturing 55 Daesh [IS] militants".
The Libyan National Army wrote on its Facebook page that Egyptian forces in coordination with the local army stormed IS camp in Derna, "killing a large number of IS militants and capturing several terrorists including Egyptians, foreigners and Arabs".
The report could not be independently verified by IBTimes UK.
An Egyptian newspaper, ElWatan News, reported that several jihadists were killed in the operation. But Twitter accounts linked to the jihadists denied any casualties.
Egyptian Foreign Minister Sameh Shoukry said that all measures, including international troops on the ground, should be considered to defeat IS in Libya.
Speaking to Al Jazeera ahead of an emergency session at the UN security council, Shoukry said the prospect of "boots on the ground" should be taken into consideration, although the initial proposal was limited to the extended support for the Tobruk-based internationally recognised government.
In an interview with France Europe 1 radio, Egyptian President Abdel Fattah al-Sisi said there was no choice but to set up a global coalition to fight Libya's rival militias.
Libya has been in turmoil ever since the removal of Muammar Gaddafi from power. The struggle for power currently includes forces loyal to Khalifa Haftar - a rogue general who has launched a campaign against jihadi groups with the backing of Libya's frail government - two rival governments and several Islamist militias.