Isis Recruiting Youngsters with Grand Theft Auto-style Video Game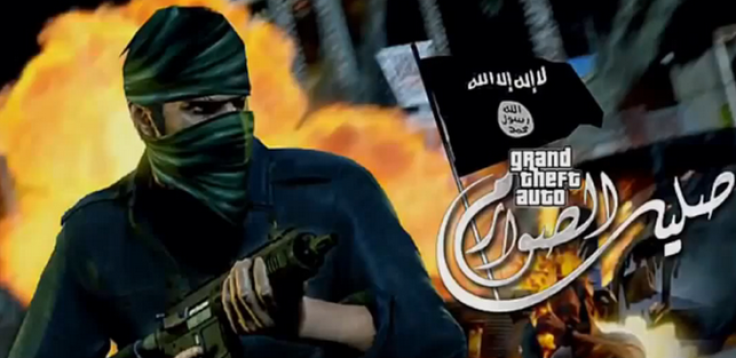 Islamic militants are using violent video games with scenes of violence and killing to entice young men and women into their ranks.
Video game footage was released on YouTube showing rebel fighters wearing black shirts and camouflage trousers shooting and killing unarmed victims.
At the start of the video a message appears that reads: 'Your games which are producing from you, we do the same actions in the battelfields (sic)."
There are sophisticated scenes using CGI of explosions in desert topography, with trucks being blown up amid machine gun fire. In the background, shouts of "Allah Akbar" - "God is great" can be heard. The Isis logo is displayed prominently throughout the footage.
The Isis video is entitled "Grand Theft Auto: Salil al-Sawarem", which roughly translates in Arabic as "the sound of swords coming together".
According to Arabic journalists, Isis's media wing stated that the game aims to "raise the morale of the mujahedin and to train children and youth how to battle the West and to strike terror into the hearts of those who oppose the Islamic State."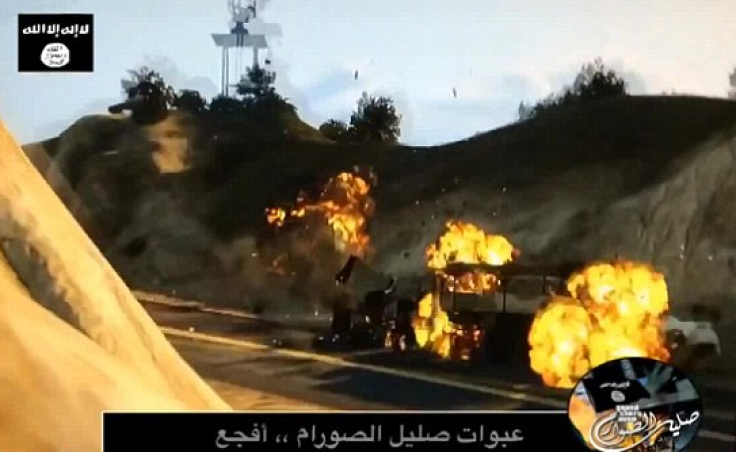 "It's ironic that they are using Western games to demonstrate their wrongly guided hatred towards them," said Mufaddal Fakhruddin, an editor at the Middle Eastern branch of video games and entertainment site IGN.
The trailer is "clearly aimed" towards a young audience, who might be "attracted" by an "easy and consequence-free violence" shown in video games, Fakhruddin told Al Arabiya News.
"What I also fear aside from the terrifying consequences of what this video could do, is the media barking up the 'video games is wrong for children' chant once again," he said.
"It is wrong to implicate video games as the bringer of all things evil... it is how, and under what circumstances it is used is where the discussion lies, and not if video games themselves are the culprit."
The sophistication and money that Isis have spent on social media and PR has surprised many in the West. A new U.S-based research group, the Counter Extremism Project is soon to release to governments and media outlets a database of information about militants and their supporters.
The Counter Extremism Project believes that Isis is generating a great deal of wealth – it's thought to have stockpiled around £1billion - from shady deals with morally compromised companies.
Risk management group Maplecroft believes that Isis controls half a dozen oil fields in Syria and four in Iraq, with many officials convinced it's making millions from smuggling barrels to Turkey, Iran and Iraq.
© Copyright IBTimes 2023. All rights reserved.