Isis: Sadistic Islamic State video shows executions by drowning, explosive beheading and RPG fire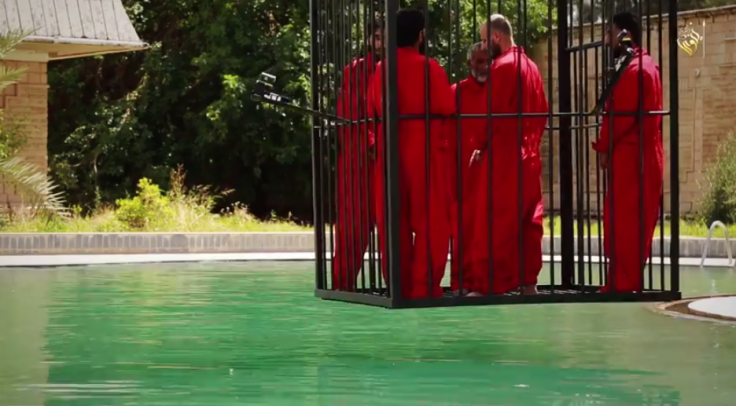 Islamic State (Isis) has released one of its most gruesome videos to date in which alleged spies are executed by drowning in a cage, blown up in a car with a rocket-propelled grenade (RPG) and beheaded with explosives.
According to the Site Intelligence Group, the video features three groups of people in northern Iraq's Nineveh province wearing red jumpsuits and confessing their alleged crimes before being executed by IS militants. The first four people are locked inside a car and burned to death after a masked jihadist launches an RPG at them.
Another group is locked in a cage that is slowly dropped into a pool. After they drown, the cage is lifted out of the water. In a sick twist, cameras are planted inside the cage to show the men dying underwater.
The last group made up of seven people are forced to their knees and executed by beheading, with an explosive cord wrapped around their necks.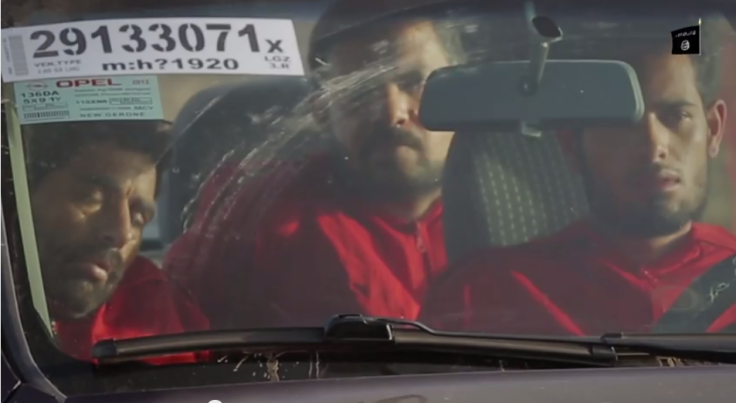 The horrific footage comes after the jihadist group was believed to have executed two boys for breaking the Ramadan fast. The UK-based Syrian Observatory for Human Rights said the youths were hanged from a beam by their wrists after being accused by IS of eating during daylight hours.
"Residents of the village of Mayadeen in Deir Ezzor province reported that Isis suspended from a crossbar two boys aged under 18 near the headquarters of the Hissba [jihadi police]," Observatory chief Rami Abdel Rahman told AFP.
"The children have been suspended by ropes from a pole since noon, and they were still there in the late evening," he said. "Apparently, they were caught eating."
A placard reading "They broke the fast with no religious justification" was allegedly attached to them.
© Copyright IBTimes 2023. All rights reserved.