Isis Sets Fire to Oil Wells in Northern Iraq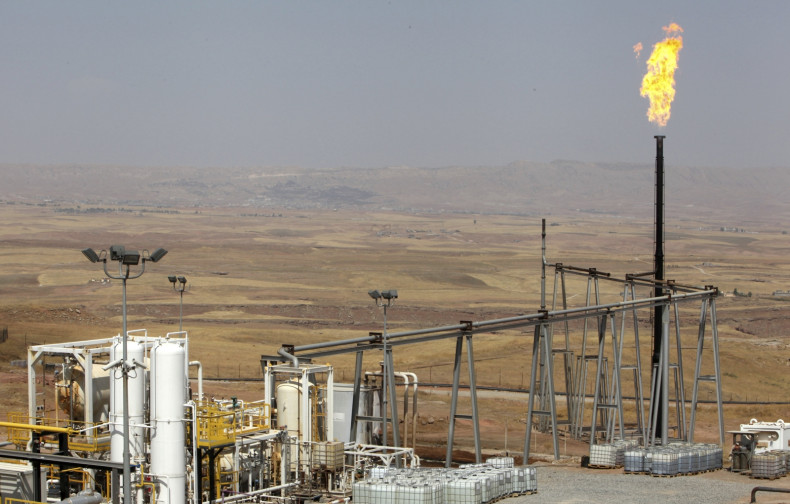 Isis militants have set fire to three oil wells in northern Iraq as they were forced to retreat by advancing Kurdish forces.
The Isis (also known as Islamic State) fighters ignited the wells before deserting the Ain Zalah Field, which was overrun in early August. A massive offensive has been launched in the area by Kurdish peshmerga forces causing the retreat of Sunni fighters.
IS fighters control a few marginal oil fields in Iraq's north, which are nonetheless sufficient to fund the group's activities according to analysts.
By June 2014, the Islamic State controlled all the main oil fields in eastern Syria, as well as the major gas fields. According to a Carnegie Endowment report, Syria's oil producing regions were generating up to $50m in monthly revenue for the group.
The group has made attempts to seize the Baiji oil refinery which once supplied some 50% of Iraq's demand for refined petroleum products. According to some, however, even if it falls into IS hands the refinery would be difficult to operate without technical staff.
Also, the majority of the country's crude production is in the southern regions of Iraq, which produces 75% of the country's crude oil.
Iraq is the world's seventh-largest oil producer with 3.3 million barrels per day in April, according to an Opec report.