A 13-year-old Yazidi girl that was once held as an Islamic State (Isis) sex slave has described how American hostage Kayla Mueller sacrificed herself to ensure the teenager could mount a successful escape. Julia, not her real name, is now 15 and said that Mueller looked after younger captives and inspired her escape from Daesh (Isis) captivity.
Julia says that she was one of the last people to see Kayla before she was killed in Syria in February 2015. She referred to the Arizona-born aid worker as her "big sister" after they were held together as sex slaves for IS chief Abu Bakr al-Baghdadi.
The 26-year-old was kept as al-Baghdadi's live-in sex slave before she is believed to have been killed in an airstrike in the IS de-facto capital of Raqqa, in Syria, in February 2015. Julia and Mueller became close because the aid worker could speak fluent Arabic.
The teenager, a member of the IS-persecuted Yazidi sect, was kidnapped in her village in northern Iraq. She managed later managed to flee the extremists in the night with another Yazidi girl to Kurdistan.
Julia spoke to ABC News, saying that Mueller was "very good to her". She said: "I told Kayla, 'We want to escape' and I asked her to come with us. She told me, 'No, because I am American, if I escape with you, they will do everything to find us again.
"'It is better for you to escape alone. I will stay here'."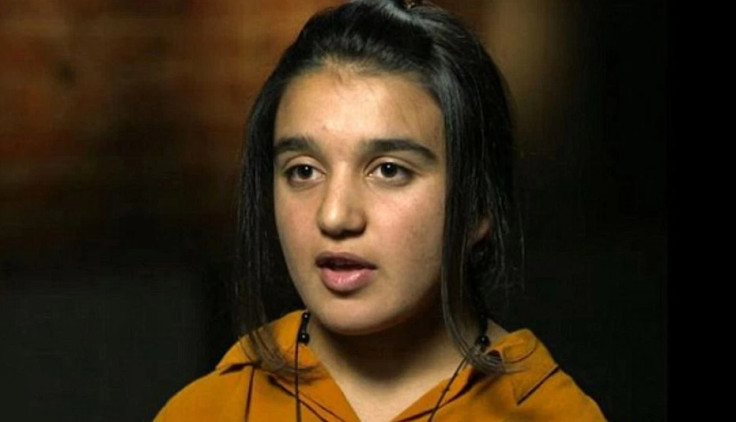 Julia, who is now living in the West, says that she now wears the name Kayla Mueller on a rainbow-coloured bracelet on her wrist. She added that Kayla: "Gave us a piece of her clothes to cover our face and told us if Isis comes, you should cover like a burqa, you should cover your face from them."
She said Mueller was repeatedly raped by al-Baghdadi, taking her "several times in the night for himself". And during her 18 months in captivity she was reportedly subjected to verbal abuse, prolonged isolation, sensory deprivation, stress positions, forced labour and sexual assault.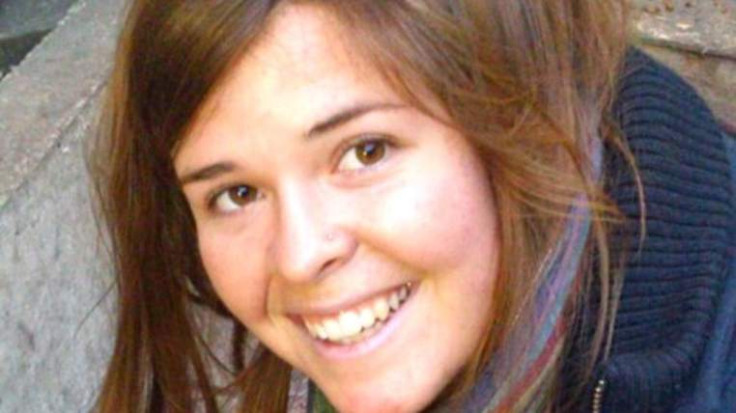 Kayla and her boyfriend Omar Alkhani were captured after both left a Medecins Sans Frontiers hospital in Aleppo, where Alkhani was working on a satellite. Then in February 2015, the extremists claimed she was killed in an airstrike by a Jordanian air strike and emailed her parents three photos of her battered dead body.
Another account by a former Yazidi hostage revealed that IS militants ripped out Mueller's finger nails before being raped by al-Baghdadi. And photographer Daniel Rye Ottosen, also held by IS, spoke about how Mueller stood up to executioner Mohammed Emwazi, the British national who later came to be known as Jihadi John, and three other Britons referred to them as The Beatles.
"One of the Beatles started to say, 'Oh, this is Kayla, and she has been held all by herself. And she is much stronger than you guys. And she's much smarter. She converted to Islam.' And then she was like, 'No, I didn't,'" Ottosen recalled in an interview for the ABC show.